Typically these are high-beta stocks and earnings are volatile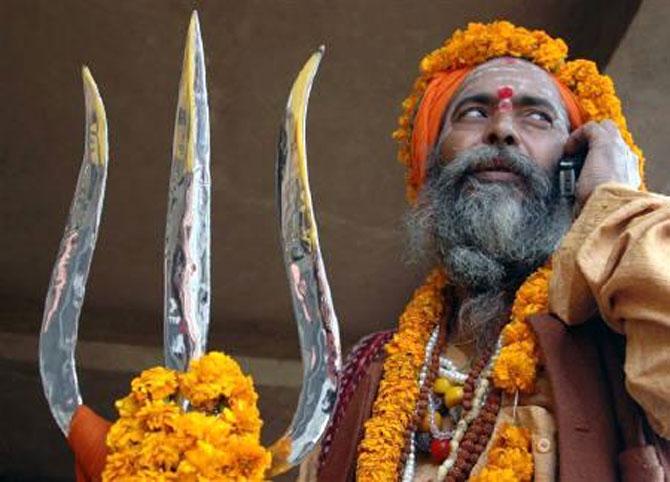 A day after the Congress accused the BJP (Bharatiya Janata Party)-led government of giving a bonanza of Rs 46,000 crore (Rs 460 billion) to the telecom companies, most stocks fell about three per cent on Friday.
Market experts called it a knee-jerk reaction, as it is being feared that leading telcos may be asked to cough up Rs 12,500 crore (Rs 125 billion) each, if the loss to the exchequer due to alleged under-reporting of revenues is Rs 46,000 crore.
Shares of Bharti Airtel fell 2.3 per cent, Idea Cellular declined 2.9 per cent, while Reliance Communications fell 3.2 per cent and Tata Tele (Maharashtra) lost 3.8 per cent on the BSE. The benchmark Sensex on Friday ended 0.3 per cent lower.
Market experts termed it as fear-mongering by political parties and said not much is likely to come out of this exercise as the dispute over the definition of adjusted gross revenues and how telcos should report it has been going on for several years.
Navin Kulkarni, telecom analyst at Phillip Capital, said: "Typically these are high-beta stocks and earnings are volatile, which is why they tend to witness such swings. One should not view this too keenly. We remain positive on the sector as consolidation is good for the market. This quarter should be good for the sector."
Telecom analysts claim that the Rs 46,000-crore headline number is misleading. Sources in the government said that by the CAG (comptroller and auditor general) report, the shortfall amounts to Rs 5,000 crore (Rs 50 billion) of licence fee and spectrum usage charges and Rs 7,000 crore (Rs 70 billion) of interest, which is nowhere near the Rs 46,000-crore figure.
The CAG report on understatement of revenue by Rs 46,045.75 crore was received in February 2016. The report pertains to four years - 2006-07 to 2009-2010 - which is before the tenure of this government, the statement said.
The six service providers are Bharti Airtel, Vodafone, Aircel, Reliance Communications, Tata, and Idea. This under-reporting is an old story, say analysts. In 1999, when the government moved to revenue-sharing regime, the structure of revenue was to be decided in consultation with Telecom Regulatory Authority of India (Trai).
The government came out with a definition of adjusted gross revenue (AGR), which included other income and operators went to court.
The department of telecom (DoT) has said it is conducting a special audit of the telecom players and, after due diligence, might issue demand notices of Rs 12,500 crore each plus penalty and interest.
Currently, six auditors empanelled by the CAG have been auditing the books of the operators.
Photograph: Jitendra Prakash/Reuters