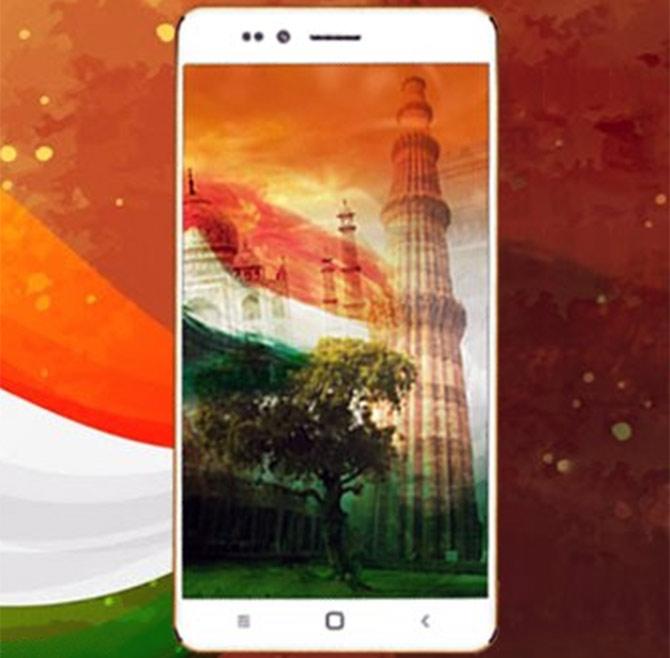 The Noida-based firm had unveiled the smartphone on Wednesday.
Ringing Bells, which launched 'Freedom 251', priced at Rs 251 -- touted as the world's cheapest smartphone -- has suspended taking orders for 24 hours because of overload.
A new entrant in the flourishing Indian mobile handset market, Ringing Bells has unveiled what is being touted as the world's cheapest smartphone, but has also raised concerns in the industry on feasibility of offering such a low price.
The Noida-based firm had unveiled the smartphone on Wednesday, bookings for which started today morning at 0600 hours.
"Dear friends, we are very grateful for your enormous response and your kind patronage and would submit that as of now we received approximately.
"600,000 hits per second as a result of your kind overwhelming response, servers are overloaded," Freedom251 said on its website.
"We humbly submit that we are, therefore, taking a pause and upgrading the service and will revert within or before 24 hours," it added.
The company, set up five months ago by Amity University graduate Mohit Kumar Goel, launched the Freedom 251 at a high-profile function on Wednesday night, attended by BJP veteran Murli Manohar Joshi.
Defence Minister Manohar Parikkar, who the company had said would launch the phone, could not make it due to "cabinet meeting", the event's organisers said.
Ringing Bells' President Ashok Chaddha said manufacturing cost of the phone is about Rs 2,500, which will be recovered through a series of measures like economies of scale, innovative marketing, reduction in duties and creating an e-commerce marketplace.
"By going for Made in India components, we can save on the 13.8 per cent duty. Also, we will be selling online first and thus save the costs incurred on large distribution network," he said.
Chaddha also rejected speculations of the handset being subsidised by the government.
"The phone will be manufactured in Noida and Uttaranchal. Two plants will be set up for Rs 250 crore (Rs 2.5 billion) each with a capacity of 500,000 phones. The money will come in the form of debt and equity (1.5:1)," he said.
Chaddha added the equity is being met by the promoter family of the company that is "engaged in agri-commodities business" in Uttar Pradesh but declined to give further information.
The industry has also raised concerns about the pricing of the device and has asked Telecom Minister Ravi Shankar Prasad to get into depth of the issue, saying the price could not be below Rs 3,500 even after a subsidised sale.
"For your kind information, the bill of material value for a product like this when sourced from the cheapest supply chain cost approx $40 (Rs 2,700).
"And this when translated into retail price after addition of applicable duties, taxes and with distribution and retail margins would be at least Rs 4,100 while the product is being sold at Rs 251," ICA National President Pankaj Mohindroo said in the letter.