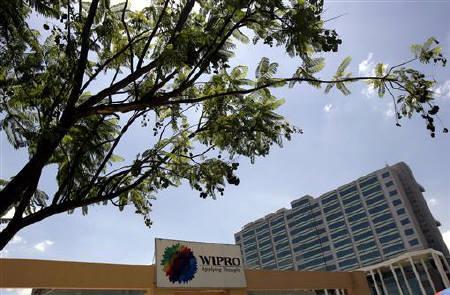 These recruits, after going through training, would be sent in areas like infrastructure management services and application support and services.
In what could well become a larger sectoral trend, Wipro, India's third-largest information technology services company, has started hiring non-science graduates.

Traditionally, the industry depends on engineering, computer science and science graduates for its talent pool. For the first time, the Bengaluru-based company is experimenting with commerce, fine arts and business management graduates.
These recruits, after going through training, would be sent in areas like infrastructure management services and application support and services.
The idea, says Saurabh Govil, global human resource head, is to get the right people for the right job.
Also to create a talent pool with a mix of recruits from top technology institutes like Indian Institutes of Technology, campus recruits from engineering colleges, science graduates and laterals (experienced people from industry).
"Presently, they (non-science graduate recruits) are in small numbers but doing very well," said Govil.
"It's not that we are trying to force-fit engineers everywhere. We are trying to hire bright young people and grooming them for various roles after proper training."
Wipro is one of the first few large IT services companies which opened its doors for science graduates a long time ago.
This had multiple advantages.
One, these graduates were adequately trained by the company though partner academic institutes like BITS Pilani.
Two, the pay packets offered to such employees are comparatively less than those it recruited from engineering colleges, as the company invested during their training.
Third, and most important, it also helped curb attrition, as instead of hopping jobs frequently, such graduates in the early years spent time to hone newer skills.
Opening the doors for commerce and fine arts graduates is seen as one more step in this direction.
Experts also say it shows that with automation creeping into IT organisations, taking over the mundane and even sometime complex jobs, it is not always required to have an engineer to manage IT projects.
"In all likelihood, we will see a broad shift in skill sets. On the one hand, accelerating intelligent automation will make many back-office jobs obsolete.
The jury is still out on whether this will lead to re-skilling, re-badging or redundancies," said Thomas Reuner, managing director for IT Outsourcing Research at HfS Research.
"On the other hand, the journey toward the as-a-service economy necessitates new skills, including design thinking, automation governance and highly specialised data analysis.
"In this new model, business skills will be as important as technical skills," he added.
According to Govil of Wipro, the idea of having non-science graduates to manage IT business is not to contain costs but have talent layers to manage various spectrums.
For example, every year it hires between 100 and 200 graduates from the IITs at the top-end of the spectrum, and grooms them.
The campus recruitment it conducts every year helps the company get the critical mass required for the delivery organisation.
Then, through its Wipro Academy of Software Excelllence programme, in partnership with BITS Pilani, it makes science graduates industry-ready and then ropes them in for IT works.
Last year, it launched a programme in collaboration with Vellore Institute of Technology, wherein it trained engineering and science graduates as data scientists.
"Again, starting this year, we are doing hackathons for our digital practice. We give participants a coding problem and if they are able to solve it, we offer them jobs," said Govil.
"So, if you look at it, we are trying to look at the talent pool in a way that it is seen as a bouquet."
WIPRO'S TALENT BOUQUET
Every year Wipro hires 100-200 IITians
They are offered better packages (of Rs 7.5 lakh per annum) than normal campus recruits, and groomed
Other campus recruits are offered Rs 3.2 lakh per annum to Rs 3.3 lakh per annum
Wipro hires Science graduates or BSc degree holders and trains them through BITS Pilani
For analytics business, it trains engineering and science graduates as data scientists through VIT
For digital business, Wipro is doing hackathons
Now, it has started hiring commerce, fine arts graduates for IT services