Jio is in a neck and neck battle with Airtel, which added a similar number of subscribers as Jio in the 15 months from February 2017 to April 2018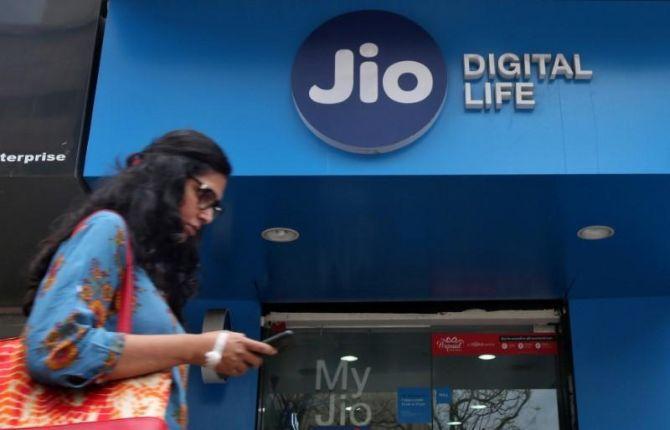 It took Reliance Jio just 170 days to hit the 100 million subscriber mark since its launch in September 2016.
But it took the company 15 months to grab the next 100 million, according to sources.
Fighting a bitter battle with older telcos, the company reached the 200 million milestone in the middle of May this year.
And, they are in a neck and neck battle with Bharti Airtel, which added a similar number of subscribers as Jio in the 15 months through a combination of new customer additions as well as acquisition of rival telcos including Telenor (36 million) and Tata Teleservices (29 million, pending government nod).
Despite the bruising price war, the Vodafone-Idea combine also added 38 million customers during this period.
Clearly, all the big boys grabbed customers from the smaller players - Aircel, Reliance Communications, TTSL and Sistema - whose share of the pie fell by half from 33 per cent in February 2017 to 16 per cent in April 2018.
With Telenor already having joined Airtel and TTSL about to join, that percentage is likely to come down even more dramatically.
The reason for the longer haul for Jio to reach the next 100 million is simple, and that raises questions on whether they would be able to hit the 400 million target by 2020.
Older telcos, initially stumped by the Jio onslaught, are hitting back - matching tariffs and offering devices at similar prices as the Rs 1,500 feature phone of Jio.
Also, the overall telecom market shrunk between February 2017 and April 2018, with 39 million lesser subscribers.
This is a clear indication that the market has now matured and additional consumers will become a trickle.
Airtel saw its market share go up since the launch of Jio from 24 per cent to crossing 30 per cent in April end (after the Telenor acquisition).
That share will go up further once the TTSL deal is cleared.
Vodafone, which had a 17.8 per cent market share when Jio launched in September 2016, had a market share of 19.74 per cent in April. Idea saw a sharp increase in its market share, up from 16.60 per cent in February 2017 to 19.27 per cent in April 2018, as it was able to grab a lot of 2G customers who were shifting from smaller incumbent players.
Photograph: Shailesh Andrade/Reuters