Move to keep pace with tech landscape; senior employees might be affected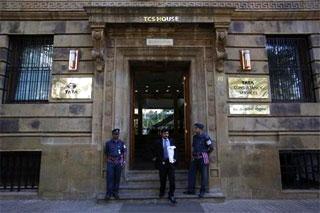 With the structure and nature of deals changing along with the technology landscape, the $108-billion information technology (IT) services industry is scrambling to keep up with the required skill-sets. This means, companies need to retrain and restructure their employee base.
Tata Consultancy Services (TCS), India's largest IT services player, seems to be undergoing a similar exercise. The workforce optimisation, which is still in the planning stage, is expected to get over in February 2015.
According to company sources, every vertical has been asked to identify senior staff who have not been very productive. Employees who have been put under the scanner are above the rank of consultant - senior consultant, principal consultant, vice-presidents, etc.
"These are employees with around 20 years of experience and some 25,000 employees could fall in this category. They would be reviewed during the process which will get over by February 2015, before the next appraisal cycle starts from March," the sources added.
According to one executive, who did not wish to be named, the employees are being evaluated under two criteria - how critical his or her role is and how much revenue he or she has been able to generate for the company. Apart from this, the company is also pulling back staff from onsite locations, especially those whose roles are not being considered as critical. The restructuring, however, will not have any impact on the hiring of junior-level employees and freshers, added the executive.
When contacted, a TCS spokesperson said: "As a performance-driven company, workforce optimisation is a continuous process, which happens throughout the year taking into account employee performance, business needs, and people aspirations. This leads to some amount of involuntary attrition in the company. This is nothing out of the ordinary or a special situation for us to comment about." The company went on reiterate that it is on track to hiring 55,000 professional for FY16.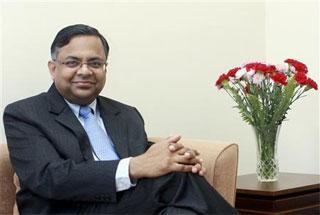 At the end of the quarter ended September 30, 2014, TCS had a total headcount of 313,757 following a gross employee addition of 20,000.
Analyst covering the company and the sector are not too concerned about the development. Several of the analysts that Business Standard spoke to said this trend has been happening for some time now and players such as Infosys and Wipro, too, have initiated such programmes.
"Around one to two per cent of involuntary attrition happens in almost all the companies and TCS is not an exception. The overall numbers at TCS may be more pronounced due to its size," said an analyst on condition of anonymity.
IT services industry body Nasscom has been pointing out to such a situation for some time that warrants companies to focus on upgrading skill sets to remain competitive in the global sourcing market.
According to Nasscom Perspective 2020, the industry is already facing a shortage of employable talent and companies are hiring people who lack skills but are trainable. "An average company is investing 16 weeks to train one employee in areas such as technical skills, soft skills, company orientation and process-specific domain skills. As a result, the training and recruitment cost of technology services companies has risen steadily in the past few years. Recruiting a trainable pool is not sustainable option going forward," the report noted.
Industry players have been pointing out that going ahead, increased automation will make them reduce the hiring target. In a recent interview to Business Standard, Wipro's CEO T K Kurien had stated: "We believe we should be able to do the same thing that TCS has done, but with a lesser number of people. Large numbers of people are the biggest worry for us because we believe that at some time, you will hit an upper limit. So our target is to reach that kind of performance but with a highest level of automation."
With TCS aiming to generate revenue of $5 billion from its digital services in the next few years, N Chandrasekaran, managing director and CEO of TCS, has in the past said that the world and hence the business has moved to a different paradigm. "Technology innovation will only increase. We have talked about digital issues like cloud, big data, mobility, etc. But going ahead, a lot more technologies will be built on top of that. From our side, the world has moved into a different paradigm and it's called the default digital paradigm," he had told Business Standard in an earlier interview.
"It is a fact that there are several IT professionals who joined the industry during the 1990s and have not upgraded their skill. They need to either re-skill themselves, up-skill or leave the organisation. This reset of employee capability is the new reality and will be now evident in every business cycle," said another analyst.