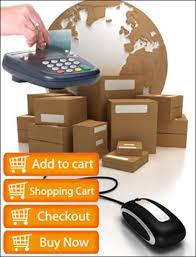 Over half the traffic and sales on major e-commerce platforms are from smaller towns in line with the consumption pattern of fast-moving consumer goods in the country, according to sectoral data.

According to eBay, the percentage of transactions during the festival season declined marginally in Delhi, Mumbai, Bengaluru and Chennai.

Interest in online shopping, however, climbed 50-100 per cent in Kochi, Surat, Jaipur and Indore from last year.

Snapdeal said 60 per cent of its sales by volume were in non-metro cities.

"Smaller cities are displaying an increasing dominance in the Indian e-commerce market and most transactions happen through mobile phones.

"At Flipkart, these markets already account for close to 50 per cent of our business, and we have a growing focus when it comes to both sellers and customers from these markets," said a spokesperson for Flipkart.

The continuous growth in smartphone sales combined with cheap data plans are raising the share of e-commerce in the hinterland. eBay's mobile traffic is 46 per cent, up from 25 per cent last year.
Flipkart said half of all transactions were now done on mobiles, up from 10 per cent a year ago.

India's e-commerce market is estimated to swell to $6 billion by next year.

"Online shopping is becoming mainstream.

"Women are now taking the lead in consumption of technology and lifestyle products," said Shivani Dhanda, head of marketing at eBay India.

"We are seeing a massive interest from all over the country, including Pune, Ahmedabad, Jaipur, Surat, Vizag, Coimbatore, Patna, Bhopal, Nagpur, Chandigarh and Lucknow," Amazon India said in a statement.

The American e-commerce giant saw a 200 per cent jump in traffic on the first day of its Diwali Dhamaka Week.

Major campaigns like Flipkart's Big Billion Day and Diwali Dhamaka Week have added to to the excitement of festival shopping in small towns, which do not have all brands in brick-and-mortar stores.

NO SECOND-GRADE BUSINESS
50% of traffic and sales come from tier-II and tier-III towns
Cities such as Kochi, Surat, Jaipur, Indore have seen 50-100% rise in online shopping, compared to last year
Snapdeal saw 60% of its sales, by volume, coming from non-metro cities and hinterland of India