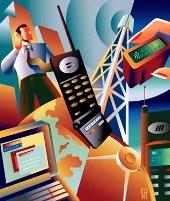 Just three days after he took over as head of the reconstituted empowered group of ministers on telecom, Agriculture Minister Sharad Pawar has decided to call it quits.

Pawar, who postponed Monday's scheduled meeting of the EGoM, saying he was busy, sent a letter to Prime Minister Manmohan Singh to relieve him as head.

The letter has said, "Attempts have been made in the past to unnecessarily drag me in the controversy surrounding the allocation of 2G spectrum. . . these allegations were false and ill-motivated, which I strongly refuted (as) neither in a personal capacity nor in official capacity was I connected with any of the decision-making
processes in the sector".
As chairman of the EGoM, he has said, "It may further motivate the vested elements to drag me in the controversy". The PM has accepted Pawar's request.
Allegations have been made that Pawar was involved with the DB Balwa group, promoters of Etisalat DB, whose licences were cancelled besides having come under Central Bureau of Investigation scrutiny.