Finnish mobile manufacturer Nokia has the option to run its factory at Chennai as a third party or contractor to Microsoft, according to multiple lawyers, who deal with corporate disputes.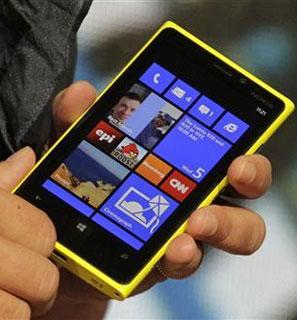 "Legally, it is possible, but this may not be a long-term solution," said a senior lawyer, seeking anonymity. In this scenario, the Chennai plant would come under the parent company.

Another option may be that the Finnish company might shut down the plant. But, it would leave about 8,000 workers jobless and about 30,000 contract wage earners at risk. Also, the decision to shut down the Chennai plant will reduce valuation of Nokia for Microsoft, and the latter would lose one of the biggest handset manufacturing units that had estimated to have generated revenue of over Rs 1.50 lakh crore between 2006-07 and 2012-13.

"Nokia is not likely to take such a decision," said a Delhi-based corporate lawyer, adding the company could also look at possibilities of taking the case to international courts.

According to a former senior executive of Nokia, the governments, both Central and the state, are least keen to get the dispute sorted out. "Ideally, Nokia should look at running the factory as a contractor to Microsoft until the issue gets sorted out," added the former executive.

While Nokia's legal counsel has said in the Supreme Court that value of Nokia India assets would not be more than Rs 2,250 crore (Rs 22.5 billion), the government has estimated this to be anywhere between Rs 4,000 crore (Rs 40 billion) and Rs 21,000 crore (Rs 210 billion).

A lawyer, specialising in merger and acquisitions (M&A), said the deal between Microsoft and Nokia globally is at least three quarters (about nine months) ahead of the India deal. "The Indian part of the deal will also get finalised, but at a different valuation. The market is very dynamic, and valuation may change dramatically in three quarters," added the M&A lawyer.

And, if Nokia wants the deal to be closed faster, the apex court has given it the option to deposit Rs 3,500 crore in escrow account to get the deal passed without legal hassles. "Nokia is unlikely to take this route, unless the value of the plant is assured to be much higher than this," said the M&A lawyer.

"Nokia will now consider its next steps. It will not comment further at this point," said a Nokia spokesperson after the SC ruling on Friday.

QUESTIONABLE?
The decision to shut down the Chennai plant will reduce valuation of Nokia for Microsoft, and the latter would lose one of the biggest handset manufacturing units that had estimated to have generated revenue of over Rs 1.50 lakh crore