Chinese e-commerce giant planning to enter India this year, will take on global e-retailer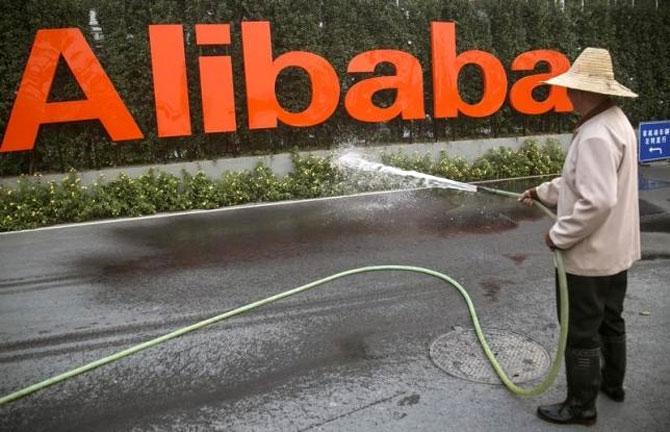 Just when Indian e-commerce was losing its mojo and all that one heard was valuation markdown, Chinese major Alibaba has promised to keep things hot. So far a passive investor in companies such as Kunal Bahl-backed Snapdeal and Vijay Shekhar Sharma-led One97Communications that operates Paytm, Alibaba has announced its entry into Indian e-commerce.
If it does, Jack Ma's Alibaba could compete head on with Jeff Bezos' Amazon in India. The country's top e-commerce player Flipkart, founded by Sachin Bansal and Binny Bansal (not related to each other), would also need to strategise to stay in the leadership position once Alibaba comes in as an active player and Amazon invests more.
In October 2014, Amazon had announced a $2 billion investment in India and its executives said later that the group had an open cheque book for the market.
The announcement by Alibaba comes at a time when China's economy, second largest in the world after the United States, is going through slowdown. Alibaba, which is keen on international expansion in that backdrop, would find Indian e-commerce an attractive market to enter for a big play at this point, analysts said.
Pegged at around $15 billion now, the e-commerce segment in India is projected to grow to $69 billion out of a total online pie of more than $100 billion by 2020, Goldman Sachs said recently.
"We are planning to enter the e-commerce business in India in 2016," Alibaba group president J Michael Evans told reporters in Delhi on Friday after meeting Communications and IT minister Ravi Shankar Prasad. "We have been exploring very carefully the e-commerce opportunity in this country, which we think is very exciting against the backdrop of Digital India," Evans said in a surprise move.
Till now, Alibaba had focused on the business-to-business or wholesale space and had not indicated its interest in front-end e-commerce in India. The company could come alone as an online marketplace player or enter e-commerce as a partner with another company, it is learnt. It could look at organic growth as one of the options.
Speaking about the meeting, Prasad said, "We hope Alibaba will come and have a good footprint in India, including the expanding business of e-commerce (for which) they are exploring the possibility. I have said very clearly that Alibaba is quite free to come and expand its footprint in India."
At present, foreign direct investment is not permitted in the e-commerce sector. However, there are no restrictions on foreign money in online marketplace. Amazon, Flipkart, Snapdeal and Paytm are all online marketplaces, which host sellers on their respective sites.
Alibaba already has a strong foothold in Indian e-commerce through its investments. The group is the majority stakeholder in One97Communications and is learnt to be keen on increasing its stake further. Snapdeal raised $500 million from a clutch of investors including Alibaba last year. Also SoftBank, which is the biggest investor in Alibaba, has made significant investments in Indian e-commerce including Snapdeal.
In fact, recently there were reports that Alibaba was in talks to invest in Flipkart and pick up a stake in the company. That would have given Alibaba an exposure into three leading Indian e-commerce companies - Flipkart, Snapdeal and Paytm. But Flipkart denied it.
Recently, a report by Morgan Stanley put the value of Flipkart at $11 billion, marking it down from its earlier worth of $15 billion, thereby dampening the spirit of the Indian e-commerce sector.
War of the titans
Alibaba
Jack Ma-led Alibaba Group is the largest shareholders of One97 Communications, which runs Paytm
In August, Snapdeal raised $500 million in a round led by Alibaba, Foxconn and SoftBank
Reports said Alibaba was in talks with Flipkart to acquire a stake in it, but Flipkart has so far denied it
Alibaba founder Jack Ma has fortune worth $24 billion
Amazon
Jeff Bezos-led Amazon operates online marketplace in India
Amazon's top competition is Flipkart in the country
Amazon announced investment of $2 billion in the Indian market in October 2014
Amazon founder Jeff Bezos has fortune worth $49 billion
Photograph: Chance Chan/Reuters