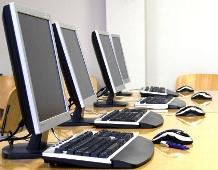 Internet is influencing consumer behaviour as 7 out of 10 buyers know the exact brand and model they want to buy with the help of online research before entering the store, a study by Google India has said.

According to the study conducted by Nielsen on behalf of Google India, seven out of 10 of the respondents said they know the exact brand and model they want to buy with the help of online research before entering the store.

Also, 40 per cent of the respondents said they took help of online information for making purchase decisions for technology products.

"This study highlights two facts about Internet in India -- it is not just helping create awareness but is substantially impacting decisions of final purchases and secondly, it is impacting decisions in tier II cities as well and mobiles are emerging as a strong medium to connect to the Internet," Google India VP and MD (Sales and Operations) Rajan Anandan told reporters in New Delhi.

The insights will be shared with clients to help them understand how offline behaviour of consumers is changing with increasing Internet penetration and how important it has become to strengthen one's digital assets, he added.

The study found that most searches were for laptops (54 per cent), followed by mobile phones (39 per cent), digital cameras (38 per cent) and televisions (33 per cent).

Tech and consumer electronic products emerged as the second most searched category, after travel, with query volumes growing at over 31 per cent year-on-year.

Samsung emerged as the most searched mobile phone brand, followed by Nokia and iPhone (Apple).
In laptop category, Dell topped searches, followed by HP and Samsung, while Apple iPad, Aakash and Samsung were most searched tablet PCs.
Sony, Canon and Nikon were the most searched camera brands, while Sony, Samsung and LG were most searched television brands.
Voltas, LG and Samsung topped search for ACs; while LG, Whirlpool and Godrej were most searched refrigerator brands.
Asked about the reasons to visit retail stores for purchase, respondents said they wanted to get a 'look and feel' of the product, check out deals, negotiate for price, get details on guarantee, get more information on the selected model and some installation advice.
Over 57 per cent respondents also said they changed their mind about the brand/model they wanted to purchase when they look for information online as they come across newer models.
While researching online, respondents said they were looking for prices of the products, followed by product photographs, specifications, videos, product reviews, locating stores and visiting product comparison sites.