The Jio-Bharti battle will not just be limited to mobile telephony but will extend to the fibre to home space too.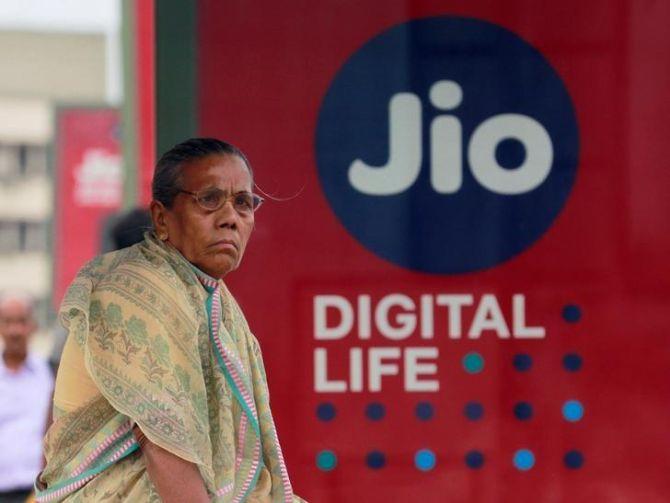 Reliance Jio is expected to intensify its fight with rival telco Bharti Airtel as the Mukesh Ambani-owned company buys out key assets from Anil Ambani's Reliance Communications (RCom).
In fact, with this acquisition, the Jio-Bharti battle will not just be limited to mobile telephony but will extend to the fibre to home space (FTTH) too.
While Jio is focused on disrupting the market next year once again with the launch of high-speed FTTH with its offer of broadband and TV as well, Bharti Airtel is also planning to aggressively expand this business, sources said.
Bharti already has over 3 million fixed line cum broadband customers in 95 cities across India and offers IPTV (internet protocol TV).
Its fibre is spread over 250,000 km across the country and internationally.
But by acquiring RCom's fibre assets (about 178,000 km), Jio will have a much larger network, controlling more than 428,000 of inter and intra-city fibre across the country.
This, sources in the know said, would enable Jio to launch its FTTH in over 30 cities across the country next year.
Jio has also mapped out a plan to address 100 million TV households across cities to ensure dense fibre penetration and last-mile connectivity.
Jio, which was virtually the sole tenant of RCom's 43,000 towers already as part of a 10-year deal which it had signed earlier, now will become the sole owner of the assets.
The deal will not only make Jio the second largest tower owner in the country with over 143,000 towers in its kitty (Jio already has 100,000 towers of its own), it will help the company deepen its 4G coverage and take on Bharti Airtel more effectively, another source pointed out.
That may enable Jio to get closer to its target of acquiring another 100 million customers in the next 12 months, according to experts close to the company.
Winning the towers was crucial, say analysts, as Jio would not have liked the RCom tower business to be under the control of a competitor or an independent tower company which would have looked for other tenants.
Jio's strategy has been not to share towers with competitors from the very beginning.
Analysts also point out that the company had put in smaller towers but their capacity with the onslaught of data usage is very limited. On a later date, Jio may even think of monetising the towers once its business has stabilised, according to analysts.
On the other hand, Sunil Mittal's Bharti Group, through Bharti Infratel and through their 42 per cent stake in Indus Towers, effectively has economic interest in over 90,000 towers.
However, if there's a restructuring of the business under which Indus Towers will merge with Bharti Infratel (with Infra buying out the stakes of Vodafone and Idea), Bharti will have over 170,000 towers under its belt.
There are indications that Bharti could reduce its holding in Bharti Infratel to a minority stake as part of its monetisation plan.
For Jio buying out the crucial 850 Mhz and 900 Mhz spectrum, which it got partly from MTS and partly through auction, makes sense because it expires only around 2033.
That will give Jio stability and is crucial for taking the growing pressure of 4G data and expanding customer base, analysts say.
Analysts say that Jio has bought over 98 Mhz of spectrum in 1800 and 2100 MHz bands as well.
In an auction, it would have cost the company over Rs 7,000 crore, they argue.
However, it is not known what value they have imputed to this sale.
They also point out that losing this spectrum to a rival like Airtel or Vodafone would have impacted Jio's aggressive customer acquisition strategy and data push.
Photograph: Danish Siddiqui/Reuters