A slowdown in hiring by India's top IT companies has resulted in a sharp increase in the industry's profit per employee in Q3FY23.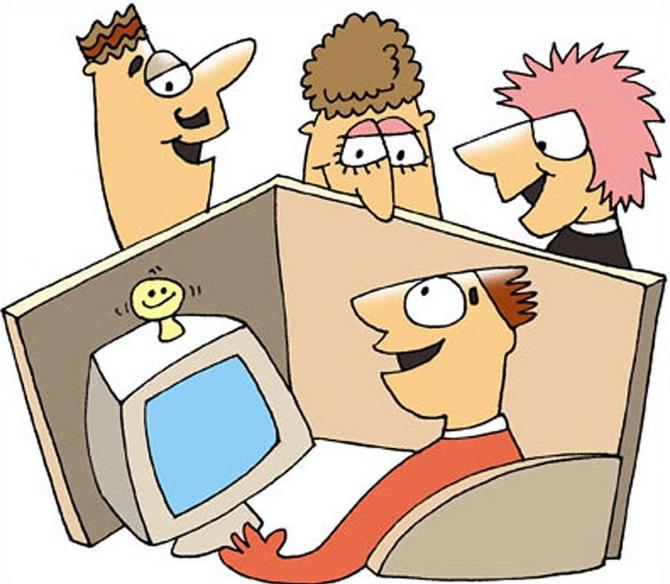 The top four IT companies earned a net profit of 1.7 lakh per employee during October-December 2022, up 8.6 per cent from Rs 1.57 lakh in Q2FY23 and 16.3 per cent from a record low of Rs 1.47 lakh in Q1FY23.
Earnings per employee in the third quarter were, however, still down 0.9 per cent on a year-on-year (YoY) basis.
In FY21, these four companies earned a net profit of Rs 1.95 lakh per employee during the October-December quarter.
The four IT companies —Tata Consultancy Services, Infosys, HCL Technologies, and Wipro — together added only 1,940 employees in Q3FY23, the fewest in the past five years, barring the pandemic hit Q4FY20 and Q1FY21 when these companies had reported a decline in their headcount on a net basis.
These four IT companies together added nearly 80,000 employees in Q4FY22 and nearly 47,000 employees on average in the previous nine-quarters.
The decline in hiring has also led to an improvement in employee productivity as measured in terms of revenue per employee, reversing the trend of a decline in productivity in FY22.
The big four IT firms in Business Standard's sample earned net sales of Rs 10.16 lakh per employee on average in Q3FY23, up from Rs 9.66 lakh in Q2FY23 and a 10-quarter low of Rs 9.3 lakh in Q4FY22.
The per employee net sales in Q3FY23 were the highest ever for these four companies and nearly 8 per cent higher than the 5-year average of Rs 9.4 lakh per employee.
The equity market has cheered the improvement in the industry employee productivity.
There has been a rally in share prices of IT companies.
The combined market capitalisation of these big four IT companies has increased by 3.4 per cent during January, so far, compared to a 0.3 per cent decline in the Sensex.
Their combined m-cap increased to Rs 24.03 trillion on Tuesday, from Rs 23.24 trillion at the end of December.
With this, these companies have gained 11 per cent on average since the end of September last year against a 5.6 per cent rise in the Sensex.
In comparison, CY22 was a washout for IT stocks and these companies lost 21 per cent of their market cap in the January-December period, against a 4.4 per cent rise in the benchmark index.
According to analysts, the IT industry has benefitted from two factors – a slowdown in hiring resulting in a contraction in the overall headcount of a few companies and a decline in wage pressure.
"Cost pressure on the IT industry would continue to moderate in CY23, boosting companies' margin and profit per employee.
"A spate of firing by tech majors has helped moderate salary and wages in the industry and this has helped Indian IT firms, many of which hire from the same pool," said Dhananjay Sinha, director and head research & strategy Systematix Institutional Equity.
In contrast, the digitisation boom after the Covid outbreak led to a shortage of skilled IT professionals, forcing companies to bid-up salaries and perks to retain talent.
As a result, salary and wages in the industry outpaced net sales.
The trend is now reversing and in Q3FY23, the big four in the Business Standard sample saw their combined net sales grow faster than their salary & wages, boosting their operating margins.
"We expect employee attrition and wage pressure to subside as the global economy slows down in 2023, even though Tata Consultancy Services' last 12 months' employee attrition remained high at 21 per cent in Q3FY23 (FY19-21 average: 10 per cent) due to the continued shortage of skilled IT labour…," wrote analysts at Fitch Ratings in their latest update on TCS.
The rating agency expects Indian IT services companies' revenue growth to slightly exceed global competitors' in 2023 and 2024, as customers will most likely prefer lower-cost IT vendors amid an economic downturn.