Apple sought exemption from mandatory local sourcing of components for its products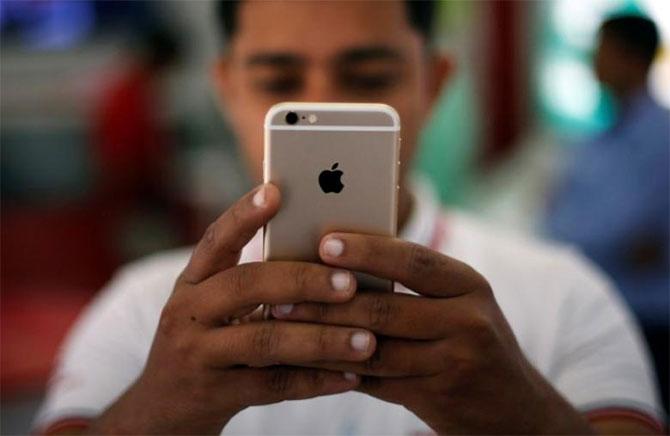 The government has rejected demands for tax exemptions by Apple for setting up a manufacturing facility in India, arguing that such concessions to a company are not possible.
The finance ministry has refused to concede the demand for slashing Customs duties on completely-knocked-down and semi-knocked-down units of devices that are to be assembled in India.
However, on the same day the company's primary assembler, Taiwan-based Foxconn, sought support for exporting mobile phones.
It also reiterated its demand for removing Customs duties on imported components. The company's Managing Director and Country Head Josh Foulger on Tuesday raised the issues after meeting Commerce and Industry Minister Nirmala Sitharaman, sources said.
Apple, as well as Foxconn, seeks the removal of import duties on inward shipments of components that will go into the iPhone.
The demand, which reached the finance ministry, was for duty exemption both before the goods and services tax regime and after it came into existence. With the fine print of the goods and services tax regime yet to be decided upon, the finance ministry had refused the demand, sources said.
Apple has ruled out the option of locally sourcing the components that form its products, arguing that high technology and precision parts are not available in the country. On that note, it had sought exemption from the mandatory local sourcing of inputs for its products.
In January, executives of Apple, led by Senior Vice-President (Operations) Priya Balasubramaniam, had apprised an inter-ministerial panel of their intentions to set up manufacturing units in the country, provided their demands for concessions were met.
While the government is yet to take a call on the company's proposal, the inter-ministerial panel, which is examining the list of concession demands, is set to meet soon, according to a senior government official.
Officials of the revenue department, department of industrial policy and promotion (DIPP) and the Union ministries of electronics and information technology and environment, which constitute the inter-ministerial panel, had registered their disapproval with the DIPP over Apple receiving special treatment.
They have warned that this could create an unfair playing field or give rise to demands by other companies for retroactive measures by the government.
Another Taiwan-based partner for Apple, Winstron Corporation, has initiated plans to start assembling the iPhone SE model in Bengaluru. It is one among the few original design manufacturers Apple employs to build its iPhones.
The company has won contracts abroad to manufacture lower-cost iPhone 5c, 5s, and SE devices, while larger partners such as Foxconn have handled the production of flagship iPhone models.
The iPhone SE, launched in March 2016, was seen as Apple's weapon to win in emerging markets. However, the device saw slow sales in India after being priced at close to Rs 40,000, in a market where seven out of 10 smartphones sold cost less than Rs 10,000.
Nearly 45 per cent of Apple's iPhone sales revenue are accounted for by models like the iPhone 5s, which cost less than Rs 20,000 on popular online retail channels in the country.
Photograph: Adnan Abidi/Reuters