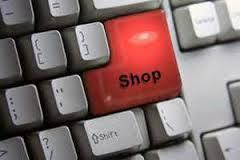 Leading e-commerce player Flipkart would like to forget October 6 in a hurry, though its website received a record one billion clicks on that day, named the 'Rs Big Billion Day' sale.
The problem for Flipkart was that most of the clicks led to a wave of complaints from consumers about how the entire initiative was nothing but a cheap marketing gimmick and how they were taken for a royal ride.

The Flipkart case isn't an isolated one.
There are umpteen cases where travel websites and airlines advertise tickets for unbelievably low prices, without mentioning taxes and other charges.

There are other glitches.
Ravi Singh (name changed), purchased an LED television set from a leading e-commerce website on equated monthly instalments through his credit card.
Since the product was defective, he decided to return it.
After several rounds of follow-up over three weeks, the TV was finally picked up but that was just the beginning of a fresh round of struggle over order cancellation and refund.

Online purchases through net banking, credit cards and debit cards are convenient but have also opened a Pandora's Box of troubles for consumers.
While the online payment mode is being used over cash-on-delivery for convenience, experts say structural issues remain.

Ankur Singla, chief executive & founder Akosha.com, an online consumer forum working to solve such issues, says there is definitely a sharp increase in grievances related to e-commerce, specially during the festive season.

Take the case of Tanya Sirohi.
She purchased a jewellery set from a jewellery retail portal.
While the website showed an additional 20 per cent discount on use of a particular bank's credit card, her bill came to the same amount.
When she sent a mail to the company, the customer relations official said the discount amount (Rs 400) would be refunded to the account.
But it was never done. She was later told this offer was only for a particular period.

With cyber crime threats on the rise, there is also a fear of personal account details being exposed.

A report by Trend Micro, a global internet security software and services provider, has said a steady rise in the number of mobile banking malware will be seen in 2015 and beyond.
Dhanya Thakkar, managing director of Trend Micro SEA and India, says data breaches have increased in the past few months.
"According to the ITRC (Identity Theft Resource Center), more than 400 data breach incidents have been reported as on July 15.
"These include the attack against online auction website, eBay, which put the personal details of its 145 million active buyers at risk.
"As a result, the service provider asked its members to reset their passwords," adds Thakkar.

Cyber criminals have also responded to technological platform developments in online banking and mobility, which resulted in an increase in the number of new/improved malware.

With the boom in e-commerce, security experts point to the rise in the number of unsecured payment gateways in online shopping portals. Hence, an https-secured site should be preferred over a regular http website.

During a heavy traffic day or in a relatively newer website, customers could also face issues with confirmation e-mails being received late.

For consumer grievance forums, it's busier days ahead.

COMMON PROBLEMS AND HOW TO SOLVE THEM

1. Cyber criminals and breach of personal bank account data
While major e-commerce websites have secure connections, several new ones are potentially exposed to these risks. Apart from using a secure server with 'https' connection, anti-virus security software also protect customers

2. Payment debited but not credited to e-commerce payment gateway
This happens when the connection is slow. Customers should not make another payment when the initial payment has already been debited

3. Offers on specific credit cards/debit cards
If a customer goes for cash-back facility or additional discounts on use of cards of specific banks. They should ensure this discount is reflected when the final payment is being made

4. EMI payments and faulty products
When a product is found faulty on its delivery, an EMI scheme taken to buy the product might have to continue till the issue is resolved. Physical retailers are a better option for EMI schemes

5. Refunds not being received on time
When a product order is cancelled or sent back to the e-commerce site by the customer, refunds take 4-7 days to be credited to the bank account