It proposed that users be compensated for each such happening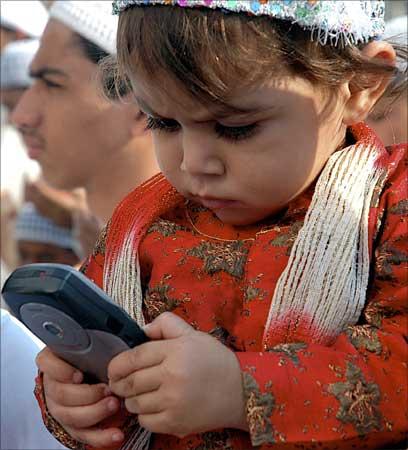 Telecom operators are not in favour of any compensation to mobile telephone users for call drops.
The focus, they say, should be on resolving the situation.
A chief executive of a leading telecom company said the proposals on compensation were a marketing gimmick, not serving a purpose.
"The government and the regulator have to ensure that the reasons behind the call drops issue have to be looked into more pro-actively," he said.
Another executive with a Mumbai-based operator said the move might encourage mobile users to ask for compensation even when the call is dropped without any fault of the company.
"There are bound to be disputes on the reasons behind call drops.
"Operators can install some solution at the back-end of the network to assess the actual reasons but for consumers, it won't matter."
In India, only Uninor, a telecom venture of Norway's Telenor, compensates users for a call drop due to a fault at the network's end. It offers only second-generation services, in six of the country's 22 telecom circles.
On September 4, the Telecom Regulatory Authority of India issued a consultation paper on call drops.
It proposed that users be compensated for each such happening.
Users, it said, should not be charged for calls that get dropped within five seconds.
If after five seconds, the last pulse of the call that got dropped should not be charged.
Trai has sought stakeholders' comments on how a mobile user should be compensated for call drops -- through credit of talk-time in minutes/seconds, credit of talk-time in monetary terms or any other method.
Trai will receive comments till September 28 from all stakeholders.
Even officials at the department of telecommunications feel compensation is not the solution.
"This could become a deterrent for operators, to not invest in the infrastructure of their networks.
"There have to be more stringent measures for addressing this issue," a senior official from DoT said.
The government and the regulator have both said operators are not making enough investment in infrastructure and this has led to this situation.
The telcos blame spectrum constraints and problems in installing towers due to citizens' fear of radiation as the main reasons.
They have asked for a national policy on towers and for more spectrum.
They've also sought help in the wake of a recent tower sealing drive by the civic bodies here and in Mumbai.
Trai chairman R S Sharma had recently told Business Standard, "Investment has not kept pace with usage.
"Thus, prima facie, it appears that lack of investment in network infrastructure by the wireless access providers might be one of the main reasons for the problem of call drops."
Call drops in mobile networks happen because of various reasons -- lack of radio coverage, radio interference between neighbouring cells, capacity constraints and overload in the network, among others.
The regulator is considering making mandatory for operators to make periodic disclosures about their network capacities.
Operators have resisted this.
According to the Trai paper, between the April-June 2013 quarter and January-March 2015, the growth in minutes of usage (in GSM networks) has been 12 per cent and increase in 2G data usage 106 per cent.
The number of 2G-compliant base transceiver stations grew eight per cent during this period.
The growth in 3G data was 252 per cent, whereas the number of nodes increased 61 per cent during the same period.
Investment in the network infrastructure (other than radio spectrum) for the wireless access service segment rose 4.6 per cent from Rs 202,366 crore (Rs 2,023.66 billion) in FY13 to Rs 211,691 crore (Rs 2,116.91 billion) in FY14.
During this period, minutes of usage grew 6.8 per cent.
The image is used for representational purpose only. Photograph: Reuters