Cognizant's consulting practice today has 5,500 consultants, perhaps one of the highest numbers when compared to Indian IT players.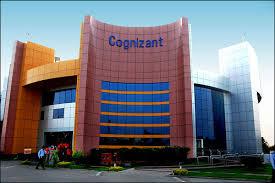 For years, Indian information technology (IT) services firms have struggled to increase their presence in the consulting segment, which has also meant low revenues from this segment.

Now, Nadaq-listed Cognizant seems to have finally got a plan to make its consulting strategy work.
Cognizant's consulting practice now has 5,500 consultants, one of the highest compared with other Indian IT players.

This number has gone up from about 1,000 in 2008. Consulting constitutes seven-eight per cent of Cognizant's revenue now, says a JP Morgan report.
According to Mark Livingston, executive vice-president of the consulting business at Cognizant, the consulting arms have been able to open 50 new accounts, on an average, every year for the past few years.
The shift in Cognizant's strategy is significant as IT consulting accounts for 13 per cent of the overall IT services market and is growing faster than the market, said a study by research firm Gartner.
Livingston, who joined the firm in 2008, attributes the success of its consulting practice to the strategy that the company laid out in 2009-2010.

"Initially, I had a hard time in hiring consultants because there had been technology-oriented companies that had tried to build consulting arm and had not been too successful with it. We have done a really good job at building an operative model at Cognizant, where our consulting team is aligned to the delivery organisation and that is focused on selling consultant work," said Livingston.
Cognizant has designed a matrix model where consultants report not only to the consulting practice head but also to the delivery manager.

For instance, the banking and finance services (BFS) practice has about 1,000 consultants. These consultants report to Philippe Dintrans, vice-president - BFS, who in turn reports to Livingston and Prasad Chintamaneni, president - BFS.

"I like the fact that Prasad is also involved in knowing what the 1,000 consultants are doing rather than just me being in the loop. Our consultants are part of the vertical, we jointly go to the market," Livingston added.
This seamless synergy between consultants and delivery operations is evident in the growth of the consulting practice. According to Livingston, the consulting practice has been growing at a compounded annual rate of 30 per cent in the past few years.

He further states that, according to an internal survey, for the first nine months of the calendar year, in about 75 per cent of the deals that Cognizant got, it was competing with Tier-I consultant players.

"The focus for us is the 1,100 accounts we have, as we always want to be the choice of partner for their consulting needs. But since we hire senior consultants on an average, we are opening 50 new accounts every year," he added.
According to a JP Morgan report, high-level consulting has not been Indian IT's cup of tea.

"This brand of consulting, as we call it, pertains to strategy, business model change, organisation change management, M&A (mergers and acquisitions) – typically, the type that engages the CEO and the board. Legacy consulting brands, such as Deloitte, Accenture, KPMG and EY, along with other big players, have maintained focus here. Barriers-to-entry are clearly elevated here. In the recent past, only Cognizant among system integrators has attempted to break into this club of players offering 'high-level' strategy," said Viju George and Amit Sharma of JP Morgan in their report.
Another aspect that is aiding Cognizant's consulting business is the rapid change in the technology landscape.

Livingston describes the current period as one of the best ever for consulting business.

"The moment has arrived for companies such as the one created at Cognizant. I believe strategy without technology is no strategy at all, and clients have started to recognise this. A good strategy consultant needs to have a good understanding of the massive changes of technology going on because many of these strategies are built around the changing technology. The difference between consulting now and before is that earlier, the strategy was not focused on technology. Today, for consultants to have a tech background is an attraction," said Livingston.
What differentiates Cognizant from TCS and Infosys is its focus and strategy towards consulting. Both TCS and Infosys, explains the JP Morgan report, focus on ground-level consultancy work.
What is also different at Cognizant is that though the consultants are part of the verticals, their key result areas, salary hikes etc are different. That might not be the case at TCS and Infosys.
"While Infosys is trying to change its consulting positioning, TCS is consistent in viewing how consulting serves its integrated, outsourcing-oriented business model. The result is TCS' high-level consulting practice is likely to be rather contained (well within five per cent of revenues) even as it participates in the more operational types of consulting, and not so much high level-consulting. On the other hand, we feel that Infosys needs to ground its consulting in more basic, "bread-and-butter" issues," the JP Morgan report noted.
RAMPING UP
Its consulting practice now has 5,500 consultants, one of the highest compared with other Indian IT players.
This number has gone up from 1,000 in 2008.
The consulting arms have been able to open 50 new accounts, on an average, every year for the past few years, says executive V-P.
Consulting practice has been growing at a CAG rate of 30% in the past few years leadership, he added.