Citing unviable duty structure on key components like flat panels and open cell parts, Samsung had shuttered its TV assembly lines in Tamil Nadu in 2018.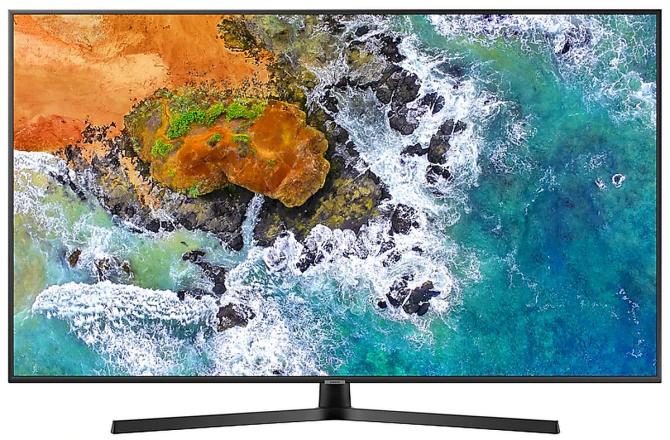 A recent tweak in the import duty waiver clause has prompted Samsung to change its stand on local production of television sets.
With the government raising heat on bulk importers recently, country's largest TV maker Samsung had to step back from its earlier decision and resume production in India by end-2020 - nearly two years after it had exited.
In spite of the government's efforts to reduce the country's imports bill for TV sets, bringing Samsung back on board was not easy.
But a change in import duty waiver clause by the government, from mid-September, managed to deliver results that multiple rounds of discussions and incentive schemes over the past two years could not.
This tweak in the clause, meant for goods imported from countries such as Vietnam that have free-trade deals with India, forced the player to change its position, said sources.
Citing unviable duty structure on key components like flat panels and open cell parts, Samsung had shuttered its TV assembly lines in Tamil Nadu in 2018.
The firm that holds over 27 per cent of the local TV market has since been importing finished sets from Vietnam.
While its imports were duty free, according to government officials, it was defeating the government's 'Make in India' push.
"Samsung had exited local production when the authorities kept the import duty on flat panels at 5 per cent.
"This was intended to encourage local production. However, importing from Vietnam and availing the duty concession route caused us revenue losses," said a ministry official.
According to sources, the route to bypass import duty was misused by some firms.
To plug the gap, the government introduced a clause that requires all importers to furnish proof that at least 35 per cent value addition has been done in the sourcing country, effective from mid-September.
"This may have prompted them to shift back to India, as in Vietnam, the extent of value addition is surely much less," another person said.
Estimates suggest the extent of value addition in Vietnam is less than 20 per cent.
Further, to ensure compliance, the government placed the responsibility for ensuring adequate value addition on the importer.
Queries sent to Samsung India remained unanswered.
The Centre had raised the tariff on panels to 7.5 per cent in December 2017, and then to 15 per cent in February 2018.
It was hiked to 10 per cent from nil on open cells.
Later, in March 2018, the duty on open cells was reduced to 5 per cent, after which Samsung left India.
It's re-entry into the TV manufacturing space comes after many deliberations.
Since the main reason behind shifting production base was higher duty on panels, the government offered to reduce Customs duty on key components last July.
But Samsung found it unviable.
The renewed push on localisation began after the Atmanirbhar Bharat announcement.
While it is unclear whether Samsung will resume production of all its models from its plant in Tamil Nadu, sources said it plans to make 90 per cent of the TVs it sells here.
Resuming operations at the facility will cost over Rs 100 crore.
With inputs from TE Narasimhan
Photograph: ANI Photo