Bulk of these customers use 2G phones and are still focused on voice services and might prove useful for both Bharti Airtel and the Idea-Vodafone combine.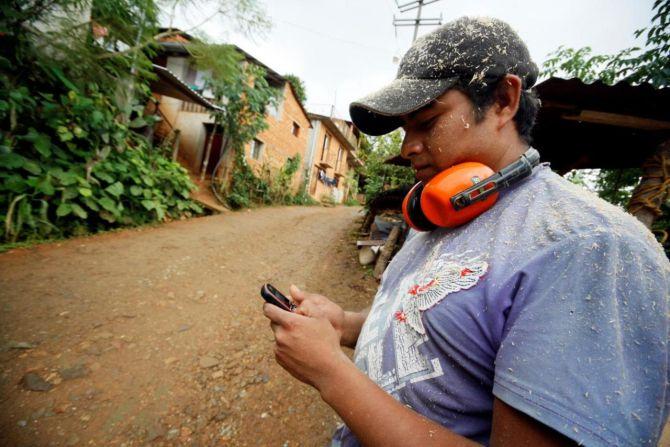 With some of the smaller telecom service providers whittling down operations, shutting shop or selling off to big boys of the game, nearly 244 million, or 20 per cent of the country's 1,186 million mobile subscribers are up for grabs.
Among these are the users of Aircel, which, after the cancellation of its proposed merger with Reliance Communications (RCom), might have few options left other than winding down operations in most or all circles, say analysts.
A few days ago, RCom also announced it would close down its voice services from November 30 for its 2G and 3G users, leaving over 62 million customers with the only option of choosing a new service provider.
The country's big operators - Airtel, Vodafone-Idea combine and Reliance Jio - have already put in place a strategy to bring these users into their fold.
Airtel has, in fact, gone one step ahead and invited through an advertising campaign the subscribers of RCom to join its network.
Telenor and Tata Teleservices, as part of their respective acquisition deals, have transferred their subscribers to Airtel.
If all of them move to the incumbent operator, over 89 million additional customers would come into the Airtel fold.
That would also mean Airtels's market share going up to 31.2 per cent (from 23.70 per cent at present, based on July figures) and narrowing of the company's subscriber gap with the Idea-Vodafone combine, which controls 34.08 per cent of all mobile users (based on Trai figures for July).
However, how much of this benefit Airtel will actually get is subject to the decision of Tata Tele and Telenor customers, who also have the choice of porting to any other network.
Also, since, the bulk of these customers use 2G phones and are still focused on voice services, it remains to be seen whether Jio would be able to win some of them with its Rs 1,500 4G feature phone offer.
The challenge will clearly be to get these low-pay monthly customers to pay nearly double the amount they currently do for data (Jio charges a minimum of Rs 153 a month for its service).
So far as Aircel is concerned, the company faces several challenges - it has a debt of over Rs 20,000 crore, and the failure of its RCom merger deal has only added to its worries.
In the hope of a merger, Aircel had already sold its 4G spectrum to Airtel and that now limits the scope for any data push.
The options before the company are limited - it could wind down operations in the circles where it is a small player and find buyers in the bigger circles like Tamil Nadu.
Of its customers in 17 circles, a fourth, or 21 million, are from Tamil Nadu, a circle that accounts for more than 40 per cent of Aircel's telecom revenues and where it is the top player in the pecking order.
RCom has said that it is adopting a 4G-focused strategy and trying to upgrade its 2G customers to 4G.
However, Goldman Sachs points out that a migration might not be feasible, considering that the company's average revenue per user (Arpu), at Rs 58 in the first quarter of FY18, is the lowest in the industry, and 50 per cent lower than the industry average.
That implies most of its users would be voice-only customers.
These customers might prove useful for both Bharti Airtel and the Idea-Vodafone combine, both of which still have a large voice-based 2G customer base, unlike Jio.
Photograph: Jorge Luis Plata/Reuters