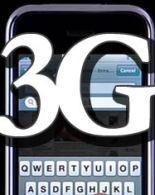 The government will soon resolve the security concerns surrounding third-generation (3G) video calls.
"There are security concerns regarding 3G video calls, which we are looking into and it will be resolved as soon as possible," Communications and IT Minister Kapil Sibal said.


Last week, DoT had issued a directive asking the two private players Reliance Communications and Tata Teleservices, who have launched 3G mobile services, not to go ahead with the commercial launch of the services till a lawful interception mechanism is in place.


There were problems in interception facilities of video calling on 3G
services, which needs to be addressed before the launch.
The operators have said monitoring facility of video calls was not available anywhere in the world and the operators were talking to vendors to find out a solution.
The government wants real-time interception by which the security agencies could monitor/intercept video calls as it happens.