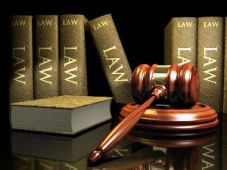 Tata Sons Ltd has filed a criminal defamation complaint against news magazine Outlook for publishing articles which had claimed that the group received 'undue pecuniary advantage' from former Disinvestment Minister Arun Shourie during divestment of state-owned VSNL in 2002.

In a criminal complaint filed before the court of Additional Chief Metropolitan Magistrate, Mumbai, Tata Sons has claimed that an article published by 'Outlook' in its March 28, 2011 edition and another in the April 4, 2011 edition made 'false and defamatory statements and harmed the reputation of the Tata business name'.

According to the complaint, the article published by Outlook in its March 28 edition titled Arun Shourie's Gift to Tatas suggests that the Tatas 'received undue pecuniary advantage' from Arun Shourie in his capacity as Minister of Disinvestment in relation to the group's acquisition bid for 25 per cent stake in Videsh Sanchar Nigam Limited when it was privatised by the Centre in 2002.

It further said another article published in April 4, 2011 edition titled A Land of No Return
also related to the disinvestment of VSNL 'levelled certain additional allegations without any basis'.
Tata Sons claimed that no attempt was made by the magazine to contact Tatas to seek clarifications before publishing the articles.
"The defamatory article is clearly and deliberately motivated. . . The allegations, insinuations, innuendos contended therein are concocted, false and not verified," it said.
Outlook
editor-in-chief Vinod Mehta said the magazine has not yet received any notice on the complaint and would not be able to comment on the matter.
Apart from Mehta, Tata Sons' had also named Outlook printer and publisher Maheshwari Peri, and Author and Assistant Editor Saikat Datta in the complaint.
In its complaint Tata Sons urged the court to 'issue process against the accused' and they should be 'tried according to law'.