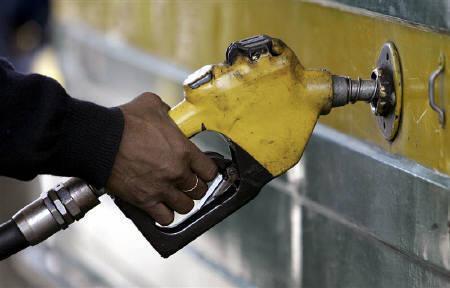 Tata Motors and Nissan Motor India, besides automobile industry body SIAM on Tuesday welcomed the government's move to deregulate diesel prices in the country.
"This is a long-awaited measure and I am extremely happy that the Prime Minister has seized the opportunity of deregulating diesel price at a time when crude prices have fallen resulting in a reduction in diesel price due to the de-regulation," SIAM President Vikram Kirloskar said in a statement.
This is the most correct and forward looking measure, which proves that the Narendra Modi-led government is now seriously focusing on implementing the long-pending economic reforms that would propel the country into its next high growth phase, he added.
With the price of diesel becoming market-oriented, the huge under-recoveries on this account would disappear enabling the oil industry to invest in the next generation of cleaner and more environment friendly fuels for the auto industry, Kirloskar said.
Last week, in a much-awaited reform, the government deregulated diesel prices that resulted in a price cut of Rs 3.37 a litre.
Retail rates of the fuel will now reflect international movement in oil prices.
A Tata Motors spokesperson said: "Market-linked diesel pricing is a step in the right direction towards fiscal prudence as well as more competitive market that will help consumers and this will eventually have a long-term benefit for the economy."
Nissan India Operations President Guillaume Sicard said: "In the long run we expect this move to bring about healthy competition in the fuel retailing sector and will allow customers to choose from across brands and quality of fuel, not just on price."