Next phase of trial will be conducted on Delhi-Mumbai route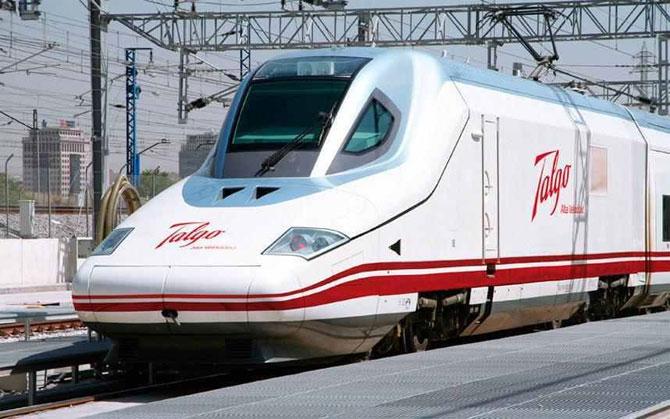 Spanish-made Talgo coaches filled with sand bags clocked a speed of 180 km/hr in a trial run conducted on Thursday by the Railways on Mathura-Palwal route, surpassing the record of Gatimaan Express.
During a trial run on July 14, the train had clocked a record speed of 180 kmph with empty coaches.
"In the trial run today, it recorded speed of 170 km/hr and then in the final trial run record speed of 180 km/hour was registered," Additional Divisional Railway Manager (Agra) Dilip Singh said, adding that now it has become fastest train of the country.
Next phase of trial will be conducted on Delhi-Mumbai route next week with railway officials on board. Sand bags will also be placed on the coaches.
"Our next target is trial run between Delhi and Mumbai that would take place in the last week of July," Sin said.
"The braking and internal system would be rechecked, as the train now has to proceed for longer distance," he said.
Sand bags were used to fill the coaches and the average weight of the passenger was taken as 70 kg.
There was a thunderous applause by hundreds of youths at Mathura Junction when the train reached the station.
"We would board the train first when the booking for the train starts," a jubilant group of students said.
Photograph: Twitter