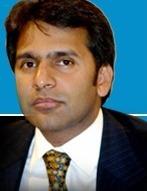 Till he hit the headlines as co-accused in the alleged Syndicate Bank bribery scam, Neeraj Singal, Bhushan Steel's vice-chairman and managing director, was raring to drive the company from strength to strength.
In 1989, the company was started as a value-added steel manufacturer, with a unit at Sahibabad in Uttar Pradesh. By FY10, it had commissioned two million tonnes (mt) of capacity.
According to analyst reports, the company was expected to commission the third phase of expansion at its Odisha unit in FY14. This would have raised its steelmaking capacity to 5.2 mt.
Neeraj Singal couldn't be reached for comment.
Neeraj Singal had planned to set up a number of greenfield projects. In 2007, undeterred by the violence over land acquisition in Nandigram (West Bengal), he signed an agreement with the state government for a two-mt plant.

Japan's Sumitomo was to partner Bhushan in the project. However, following the new state government's hands-off policy in acquiring land for industrial projects, the company was pushed to review its plans.
Simultaneously, the company pursued a similar capacity plant in Karnataka. But uncertainty over mines in the state hit that plan.
In 2009, the company acquired controlling interest in Queensland (Australia)—based coal and exploration company Bowen Energy, possibly to secure raw material linkages.
During this time, Neeraj Singal and his elder brother, Sanjay Singal, locked horns over Orissa Sponge, with Sanjay launching an open offer.
In 2011, it formalised an agreement, according to which Neeraj, along with his father Brij Bhushan Singal, would have control over Bhushan Steel, while Sanjay would be in charge of Bhushan Power & Steel.
Bhushan Steel's pursuit of raw material had landed it in the coal block allocation scam, following which its Patrapara coal block was de-allocated by the government, according to the recommendations of an inter-ministerial group.