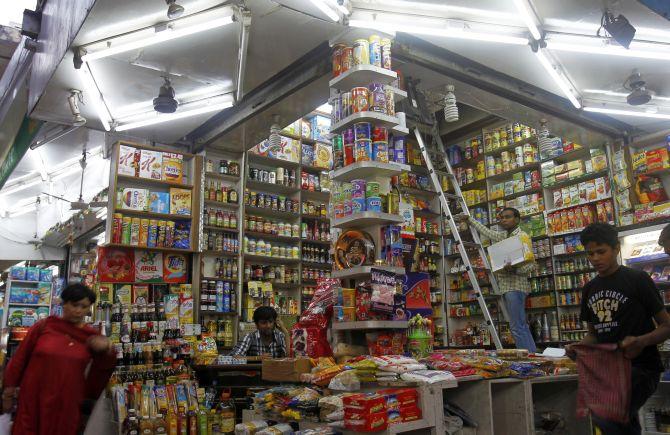 The apex court says product approval advisories by the food safety regulator are invalid

The Supreme Court on Wednesday ruled in favour of food companies in a case questioning the product approval advisories issued by the Food Safety & Standards Authority of India.
The matter, from last year, has a far-reaching implication for packaged food majors, as it clears the air on product approvals pertaining to proprietary or non-standardised food items.
The present ruling also has a bearing on Nestle's Maggi noodles, whose 10th variant, Maggi Oats, was recalled because it had no product approval.
The ruling, say sources in the know, could give Nestle the confidence to challenge FSSAI's 'arbitrary' product-approval process.
Packaged food companies and FSSAI have been at loggerheads over product approvals pertaining mainly to proprietary foods.
At least 700 product approvals are said to be held up for over a year and a half, as FSSAI has issued repeated clarifications and advisories to companies -- most of those for product approvals sought for proprietary foods.
The matter had come to a head when a Mumbai-based company, Vital Neutraceuticals, approached the Bombay High Court last year, challenging FSSAI's powers to issue product-approval advisories.
These advisories were issued on the basis of arbitrary guidelines, Vital said in the court, prompting the latter to rule those as illegal.
The Supreme Court, which was hearing an appeal filed by FSSAI in this case, upheld the Bombay High Court verdict, and lifted the interim stay given in the matter earlier.
According to Ashish Prasad, partner at solicitor firm Economic Laws Practice, today's order implies "there is no requirement of a product approval system sought to be implemented by FSSAI.
"This does not mean FSSAI does not have powers under law to act in case of unsafe food, etc".
"Anticipating a negative verdict, the food safety regulator is believed to be working on draft regulations governing proprietary foods in India.
There are detailed food product standards specified under regulations put in place by FSSAI in 2011.
These, however, cover only 377 food items.
Everything outside this regulatory framework is non-standardised or proprietary in nature for approvals to which FSSAI depends on guidelines framed by it.
Proprietary foods include noodles, mayonnaise, sauces, syrups and many more items of common consumption.
The friction between food companies and FSSAI is growing because most of the applications the latter receives are for non-standardised products.
Food companies have maintained that a proper regulatory framework should be in place to cover these food items.
The image is used for representational purpose only; Photograph: Reuters