The United States has seen a steep decline in the number of applications for the H-1B visas, the most sought-after by Indian IT firms and professionals, with the country's immigration agency receiving 37,000 less petitions for the 2018 fiscal year, according to new data.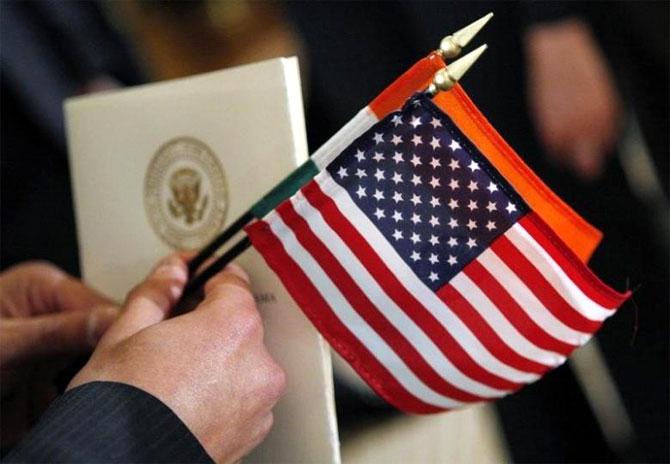 The United States Citizenship and Immigration Services, the federal agency which receives and determines the successful applications for H-1B visas, said yesterday that it received 199,000 H-1B applications for the 2018 fiscal year.
As per the USCIS figures, it received 37,000 less H-1B petitions for the fiscal year 2018 beginning October 1 this year than the 236,000 it received in 2017.
These applications were received in the first five days before USCIS stopped receiving the H-1B petitions.
The successful applicants have been decided on the basis of a computerised draw of lots.
The USCIS, as per Congressional mandate can issue a maximum of 65,000 H-1B visas every year.
In addition, it can issue another 20,000 to those who have completed their higher education at a US university.
In 2017, USCIS had received 233,000 applications. In 2015 it had received 172,500 H-1B applications and 124,000 in 2014.
The USCIS gave no reason for the drop in H-1B visas this year as compared to the previous two years, but experts attributed this to the current rhetoric against it.
This years applications are "surprisingly low", William Stock, president of the American Immigration Lawyers Association told San Francisco Chronicle.
Stock said a reason behind the drop could be that companies that hire engineers to handle other businesses' programming needs may have filed fewer applications.
India's Infosys, Tata Consultancy Services and Wipro accounted for the majority of H-1B applications filed in California last year, the daily reported.
Frustration behind the lottery system could be another reason for the drop in the applications, said Martin Lawler, a Bay Area immigration attorney.
"We need more math-based professionals, and it is quite depressing that we can't go out and get the best and brightest," he told the daily.
He said the demand "is going to continue so long as Silicon Valley is doing well".
US President Donald Trump is set to sign an executive order that would tighten the process of issuing the H-1B visas and seek a review of the system for creating an "entirely new structure" for awarding these visas.