Industry estimates are that about 80 per cent of the companies that are registered are essentially non-IT.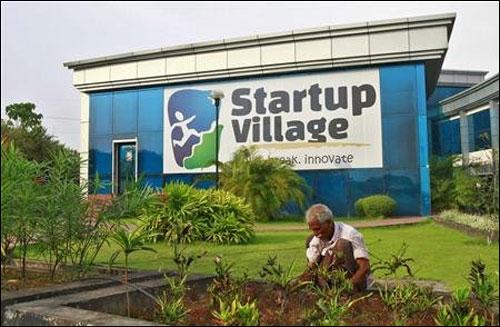 Start-ups have mostly been synonymous with technology but the trend seems to be changing.

Experts say entrepreneurs are exploring other sectors such as health care, renewable energy, aeronautics, food and beverages services and agriculture, among others.
According to tech industry association Nasscom, till 2014 around 3,500 information technology (IT) start-ups came up in India, a figure projected to rise to 12,000 by 2020.

This is a small portion of the total universe of new companies registered last year. Data from the corporate affairs ministry suggests that around 100,000 new firms were registered in 2014.
Industry estimates are that about 80 per cent of the companies that are registered are essentially non-IT.
While some of these are traditional brick-and-mortar, many are innovative products and ideas trying to elbow their way to the top.
Among the start-ups, around 30 per cent are automobile part companies, 20-25 per cent pharmaceutical and life sciences entities, other 20-25 per cent composite material firms, which make anything from petrol tanks on mobikes to wearable devices, an industry analyst said.
"Apart from the 3,500 IT companies, the rest were either product-based companies or provide services. A part of their operations might rely on IT as everyone has a website, app or both, but their core business had nothing to do with IT," said Rajiv Banduni, chief executive of GrowthEnabler, a start-up grooming company.
Mentors say the shift started some two years ago. "Till about two years back, 80 per cent of the start-ups in India were IT-based. Now, the number of non-IT start-ups has gone up by about 40 per cent. Innovation-based start-ups in areas such as health care, automotive, aerospace are now coming up in a big way," said Jagat Shah, chief mentor of Mentor on Road Programmer that aims to empower start-ups.
He said more entrepreneurs are now looking beyond IT as finding seed funding in other sectors has become easier.

"Investor mindset is changing. Most have realised putting money in one sector is not wise. So, they are opening up their coffers to these start-ups."
Health care start-ups for one have come up in a big way. Chennai-based Swagene that offers genetic diagnostics for health care treatment outcomes is one such company.
In fact, it also the winner of this year's Contest 2015, an international competition for start-ups run by students of Birla Institute of Technology & Science, Pilani, in partnership with DCB Bank.
Not surprisingly, the founder had originally thought of opening an IT-based company. "I did originally think of opening an IT start-up but realised that I should do something that was related to biotechnology, my core expertise. The health care sector is fast coming up in India. There has been a rise in the number of niche hospitals, but more could be done as far as delivery of health care services is concerned and reaching to rural India. Health care start-ups can bridge that gap," said Sooraj Ratnakumar, founder and scientist, Swagene.
Some start-ups are combining innovative concepts with doing societal good. "While there is a company that is trying to provide refrigerators for villages using renewable energy, another start-up is trying to set up clean drinking water kiosks throughout the country. So, there are a lot many companies trying to do something different, yet benefit the society," Banduni of GrowthEnabler said.
With Prime Minister Narendra Modi setting an ambitious target of 100 Gw solar and 60 Gw wind power targets for India by 2022, start-ups in the field of green energy have also got a boost.
One start-up that has made experts take notice is Longman Suntech from Mumbai.

It sets up solar power plants for consumers on their rooftops without charging any installation cost up front. Consumers then buy the solar power at tariffs lower than what they would pay for power from the grid.

However, Sujith Thannikkatt, one of the founders of the company, said starting such a venture is no easy task. "These are not companies that you can start in a garage. We face problems such as procurement, logistics and it takes a lot more to persuade investors."
INDIA SHINING
100,000 New firms registered in 2014
80% essentially non-IT
Among start-ups
30% automobile part companies
20-25% pharmaceutical and life sciences entities
20-25% composite material firmsRest either product-based companies or service providers
Till 2014: Around 3,500 IT start-ups came up
By 2020: IT start-ups to rise to 12,000
Source: Nasscom, Corporate affairs ministry, Industry estimates