Companies are looking for an engaging hook, and sound is universally seen as a big emotional connector, finds Nikhat Hetavkar.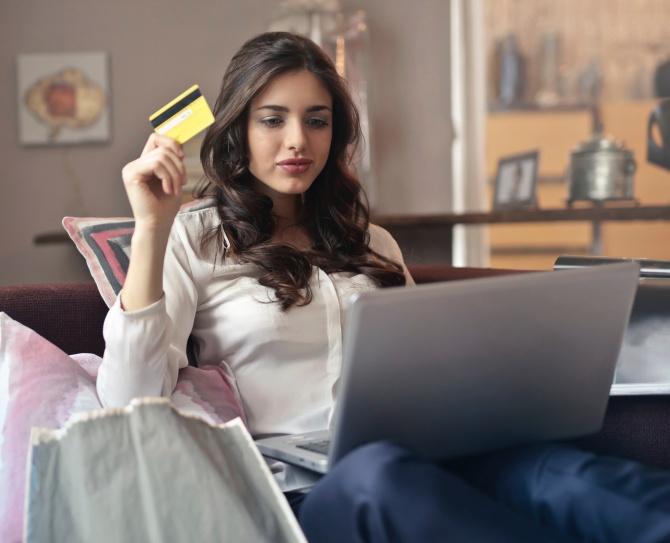 How does one capture the sound of a bank or a perfectly tailored suit? What melody evokes an experience of warmth and comfort? Ask the array of brands that have been working with marketing experts, musicians and a host of other professionals to strike the right note for their products and services.
Keen to build an emotional connection with their consumers and stand out in the clutter of logos and colours that overpower every customer interface today, Mastercard, Visa, Raymond, HDFC Bank and others have all sought to create a sound that fits their brand and sets them apart from the rest.
Sonic branding is finding its place in the sun for several reasons.
For one, consumers today are comfortable with the use of voice-based and voice-led technology.
Also, in India especially, the mobile phone drives most brand-consumer relationships which makes the engagement transactional and fickle, said experts.
Companies are looking for an engaging hook, and sound is universally seen as a big emotional connector.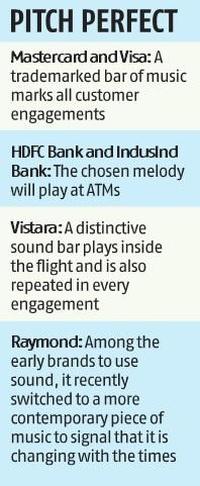 "As per industry estimates, voice shopping in India is on the rise and audio identities are not only meant to connect brands with consumers on a new dimension, but they are (functioning as) tools enabling consumers to shop, live, and pay in an increasingly digital and mobile world," said Manasi Narasimhan, vice president, Marketing and Communications, South Asia, Mastercard.
Mastercard in February debuted its sonic brand and has integrated its unique piece of music into its advertising and marketing campaigns, as well as events.
Narasimhan said that sonic branding will be a three to five year journey and will become an integral part of the brand's identity.
In 2017, rival Visa had also launched a sonic brand identity.
Both Visa and Mastercard plan to incorporate the sound for digital and physical transactions, in order to signify a secure experience for the customer through sensory branding.
"Customers primarily engage with brands though digital means and there is barely any human interface. In this scenario, sound can help to connect customers with the brand on an emotional level," said Rajiv Raja, co-founder of sonic branding company Brandmusiq.
Brandmusiq has created sonic identity for brands such as Raymond, Vistara, Myntra, Tata Salt as well as banks such as HDFC Bank and IndusInd Bank.
The right sound has to be distinctive and evoke a sense of the product or service that it is being associated with.
For a bank, trust is more critical than say style, which would be the core concern of an apparel brand.
However, across the spectrum of brands that he has worked with, Raja said, the big concern has been to maintain consistency.
Given that customers experience the brand across multiple platforms and devices, the brand-sound association has to be uniform.
According to Vivek Kumar Singh, co-founder of sound-based payments company ToneTag, aural brand identifiers have gained momentum due to the immense potential in terms of simplicity in generation and manipulation.
"Domains which require customised user interaction such as the retail and payment industry are well suited for sound technology helping to personalise customer experience," he said.
According to a research paper by the University of Leicester (United Kingdom), brands with music that fit their brand identity are 96 per cent more likely to be recalled than those with non-fit music or no music at all.
In the past, the brand-audio connection was largely through jingles.
Amul, Nokia, Britannia and many others, Raja pointed out, have used the jingle to create an easily identifiable mnemonic.
But sonic branding goes beyond that.
"It becomes part of the customer's experience with the brand and is designed according to the brand's personality, background, competition and culture," Raja said.
Apart from using music and melody to craft identity, companies are getting innovative with the use of sound in other ways too.
Food delivery platform Swiggy, for instance, is asking users to use Instagram voice notes and participate in a contest that has been devised around their messages.
Clearly, for brands and customers, every note counts.