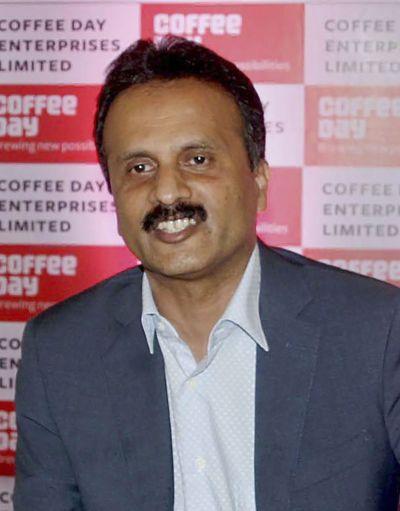 Coffee baron V G Siddhartha, who has been missing since Monday, was in the news recently for selling his stake in IT firm Mindtree to engineering major Larsen and Toubro.
At the same time, US beverage giant Coca-Cola was reportedly in talks with him to buy the Cafe Coffee Day chain to diversify its portfolio.
In mid-March, L&T had entered into a definitive share purchase agreement with the chairman and managing director of Coffee Day Enterprises and his related entities to acquire 20.32 per cent stake in Mindtree, a global technology services and digital transformation company.
The entities included Coffee Day Trading and Coffee Day Enterprises. L&T purchased this stake at a price of Rs 980 per share aggregating to about Rs 3,269 crore.
Mindtree was founded by 10 IT professionals in 1999 and became the fastest IT services company to cross 100 million dollars in annual revenues during the sixth year of its operations. Siddhartha had invested Rs 340 crore for a 20.4 per cent stake in it.
The company's initial public offering was oversubscribed more than 100 times in 2007. Mindtree crossed the one billion revenue mark in 2018-19.
Before that, in 1996, Siddhartha had opened India's first coffee cafe called Cafe Coffee Day on Bengaluru's Brigade Road which now has 1,751 outlets in 250 cities in India, Austria, Czech Republic, Malaysia, Nepal and Egypt.
Siddhartha, son of a coffee plantation owner, was born in Karnataka's Chikkamagaluru city. After completing his masters' degree at Mangalore University, he had started his career in 1983 as a management trainee at JM Financial under Mahendra Kampani.
However, reports say the 58-year-old businessman had piled up debts totalling over Rs 3,000 crore. Siddhartha was looking at a valuation of Rs 8,000 crore to Rs 10,000 crore in his talks with Coca-Cola to clear the debts and earn some retirement benefits as well.
Meanwhile, global buyout major KKR has said it is "deeply saddened" by the disappearance of KG Siddharth, the promoter of its investee company the coffee chain Cafe Coffee Day since Monday evening.
KKR in a statement Tuesday said it had invested in the popular coffee chain nine years ago and part-exited the investment last year.
The fund statement added that it continues to hold about 6 percent in the company now, down from 10.3 percent earlier.
"We are deeply saddened by the developments and our thoughts are with his family at this time. We believe in VG Siddhartha and had invested in the company about nine years ago," KKR said in a statement.
It can be noted that generally, private equity funds have a shorter investment horizon of say one to seven years wherein they help an invested company grow and exit.
Mortgage major HDFC denied it has any exposure to any of the companies associated with Siddhartha.
"HDFC had disbursed lease rental discounting loans to Tanglin Developments (CCD) for its project Global Village Tech Park in Bangalore. The entire loan was repaid in January 2019 and has no exposure to the Coffee Day Enterprises group as on date," an HDFC spokesperson said.
Coffee Day Global of missing businessman V G Siddhartha has credit facilities with Karnataka Bank with present outstanding of Rs 152.48 crore, the bank said on Tuesday.
This constitutes 0.29 per cent of total advances, it said in a statement. "The above facilities are fully secured by collaterals of properties besides primary securities. All the loans accounts are regular as on date," the bank said.
However, the bank does not have any exposure to Coffee Day Enterprises, the parent company of Coffee Day Global which is listed on BSE Ltd and National Stock Exchange of India Ltd.
Karnataka Bank said that Coffee Day Global, one of the unlisted companies of erstwhile Amalgamated Bean Coffee Ltd, has been its customer since 1996.