One needs to be cautious despite the uptick seen on Monday, as the real test of the rally in this segment will be the upcoming result season, analysts say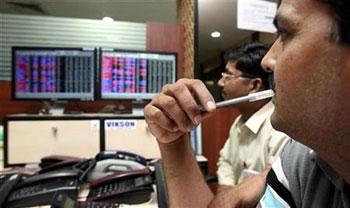 Stocks from the mid-cap and small-cap segments have outperformed their larger peers in trade on Monday.
Among individual stocks, Sharda Cropchem, Sterlite Technologies, KRBL, Asahi India Glass, HSIL, PTC India Financial Services, BEML, Oberoi Realty and The Ramco Cements gained between 4.7 per cent - 9.2 per cent among the mid-cap stocks.
In the small-cap segment, Magma Fincorp, Liberty Shoes, Bodal Chemicals and Lumax Auto gained between 10.1 per cent - 16.3 per cent in intra-day deals. Phillips Carbon Black, Insecticides India, Lanco Infratech, Elecon Engineering, Global Offshore, Orchid Chemicals and Pharma and Marksons Pharma also moved up between 7.4 per cent - 9 per cent.
Investing strategy
So, should you go ahead and invest in these stocks and how long will the uptrend last?
One needs to keep in mind that a lot of these mid-cap and small-cap stocks have corrected quite sharply over the past few weeks. So in some stocks, there could also be value buying that has emerged, analysts say. However, one needs to be cautious given the upcoming results season, they feel.
K Subramanyam, assistant vice-president (institutional research), Asit C Mehta Securities, says: "We are not too far away from the results season and investors could be buying based on expectations. Moreover, a lot of these stocks had corrected substantially in the last two - three months. So investors could be bottom fishing at these levels in some of these counters.
"We have Gujarat Pipavav, Gujarat Gas and Gateway Distriparks (GDL) are currently on our radar from the mid-cap segment. I don't think one needs should buy defence - related stocks at the current levels given the run up seen in them over the last few months. However, one can buy Bharat Electronics (BEL) on a correction."
Ravi Shenoy, assistant vice president (mid-cap research), Motilal Oswal Securities believes that the outperformance in the mid-and small caps will last a few more days.
"Typically around the financial year-end, the Nifty tends to remain range-bound as individual stocks get pick up by fund houses, more from NAV (net asset value) propping up measure. Fund houses top up their current holding by picking up stocks from the mid-cap and the small-cap segments," he says.
"However, the real test of the mid-cap and small-cap stocks will be the result season. Given the rally since the last one year, the valuations in some of the stocks were looking stretched. The recent fall in the markets have to an extent corrected the valutations in certain pockets. So where the correction hasn't happened and if the results disappoint, we'll see a sell-off," he adds.
Suprajit Engineering, Mayur Uniquoters, Marico Kaya are a few stocks he likes. Among the slightly larger names, he prefers Arvind Ltd and Bajaj Finance.