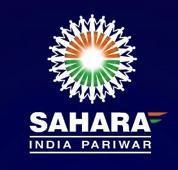 Two weeks after Sahara India Pariwar announced its retail foray, analysts and rivals are pointing to what they think may be a flaw in its model.

They are referring to a significant difference between financial products and consumer items to say that Sahara's existing sales team may not be able to deliver the goods across both the categories.

The industry is also wondering whether the 'hybrid direct selling' format which Sahara announced with much fanfare recently under the name Q Shop, held much promise.

Sahara refused to reply to a detailed questionnaire sent by Business Standard on the retail venture, even as it is firming up plans to utilise its network of more than 600,000 people, who sell financial products across the country, for reaching out directly to consumers with its own brand of food and grocery products.

Sahara wants to hire more sales personnel as the retail business grows.

Retail is a complex sector, according to Arvind Singhal, chairman of Technopak Advisors, a leading consultancy firm.

The success of Sahara's retail venture would depend on good sourcing and whether the a sound delivery mechanism, he said.

This is the second time the group is attempting a foray into retail, having tried to introduce it in a different avatar some five years ago, said Singhal.

The group had dropped the plan subsequently, to only re-emerge now.

How you execute the direct selling model is important, pointed out analysts.

Pinaki Ranjan Mishra, partner and national leader (retail and consumer products), Ernst and Young, said Sahara might leverage its access to homes (because of the financial service) for other products, too.

But, a person who sells financial products may find it tough to sell consumer items, according to Mishra.

Also, the target market for financial products is typically the man of the house, but in the case of consumer products, it's the woman.

Everything from travel to the meeting time would be linked to the availability of the man of the house for those selling financial products, he indicated.

So, how could the same team sell both financial as well as consumer products simultaneously.

The Chairman of the India Direct Selling Association, S Subramanian, told this newspaper there had been no application or request from the Sahara group yet to be a member of this forum.

IDSA, with 18 members, claims to be the only organisation in India affiliated with the World Federation of Direct Selling Association.

"We evaluate companies before making them members," he said.

While pointing out it was early to judge whether Sahara's direct selling model would succeed or not, Subramanian said any company looking at "compulsory
recruitment" by sponsors went against the IDSA guidelines.
"Recruitment is neither compulsory for continuing business nor for receiving entitlements and commission, which is always based on product sale," according to legitimate direct selling norms of IDSA.
Another aspect of Sahara's retail business that the industry is questioning relates to its "hybrid" (combination of direct selling and brick and mortar stores) format.
Yogendra Singh, senior vice-president (legal), Amway India, said distributors in the direct selling format utilise the pick-up centres for sourcing products, but retail customers don't buy from there.
"It will be interesting to see what segment Sahara enters," Singh said.
Speaking specifically on the hybrid model, Chavi Hemanth, secretary general of IDSA, said most direct selling companies do not operate in retail.
"But, we have one example in India- Hindustan Unilever -- which wanted to reach the consumers through all channels of distribution," Hemanth said.
Although Hindustan Unilever entered direct selling, its products for sale in direct selling are different from those being sold through retail stores, according to Hemanth.
The Modi Group is another example of a company following the hybrid format, but keeping the range of products on sale separate from each other. She, however, added India was a big market and that there was space for growth for all models.
Despite the buzz around the hybrid model, sources close to the development said Sahara would focus just on direct selling initially, and perhaps look at physical stores, that, too, on a very limited scale, at a later stage.
Sahara Chairman Subrata Roy had told this newspaper in an interview recently the group was moving to the retail sector "due to the increasingly stifling regulations in the financial sector".
Sahara is setting up retail Q shops with an initial allocation of Rs 3,000 crore (Rs 30 billion) and 1,700 home-branded products in the basket.
It is aiming for revenues of Rs 15,000 crore (Rs 150 billion) to Rs 20,000 crore (Rs 200 billion) in the first 12 to 18 months and as much as Rs 50,000 crore (Rs 500 billion) after two years.
Sahara's retail entry through the direct selling route comes at a time when the sector is under regulatory scrutiny for recent controversial cases including that of Speak Asia.
The food and grocery market in India was estimated at around $325 billion (Rs 17.8 lakh crore) in 2011 and is expected to grow to $425 billion (Rs 23.3 lakh crore) by 2016, according to a Technopak Advisors report.
The direct selling industry is pegged at Rs 5,230 crore (Rs 52.3 billion) as of 2011-end.
The size of the direct selling market is estimated to double to around Rs 10,800 crore (Rs 108 billion) in the next two-three years.