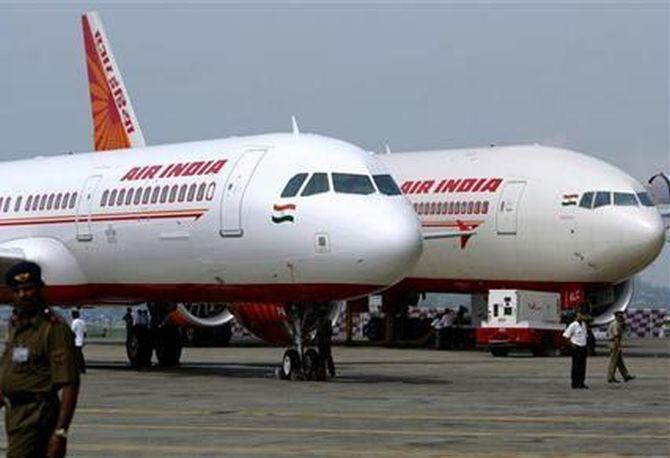 Cash-strapped Air India should be run by professionals even if the government partially off-loads its stake to investors to keep it off-the-ground, a top global aviation professional has said.
"The government has to recognise that if it is to privatise Air India, then it has to leave the management of Air India and not interfere with it," Tony Tyler, the Director General and CEO of International Air Transport Association (IATA), said.
Talking to PTI at IATA headquarters in Geneva, the chief of the global airlines' body flayed political interference in the functioning of an airline, saying the government-owned airlines have generally performed well when run by professionals.
Asked about privatisation of state-owned carriers the world over, Tyler said when it is a government-owned airline it is the government's prerogative to run it and even then, "I believe it should be left to the professional managers to manage it."
"But when you sell it and a private investor is there then you must leave the management to manage it and be controlled by the individuals and not the government."
Criticising political interference in the functioning of an airline, Tyler said an airline should be run on commercial lines if it is to take on competition.
"If it is to be run, then that should done only as a commercial entity because your competitors are (functioning) on commercial lines. The government then is there as an investor and not a manager. When politicians start to take management decisions, you have problems."
The IATA chief said even if the government continues to partly own an airline and "even if you have 10 per cent of private investment, those investors have to be treated as financial investors and not mere sources of money."
Without ruling out corporatisation or professionalisation of Air India, the government has decided to set up an Expert Committee to develop a "future roadmap" for it, saying it was essential to ensure that the national carrier achieves its full potential.
This was declared in the Draft Civil Aviation Policy unveiled last month, which is now being discussed with all stakeholders.
Air India is sitting on a debt pile of Rs 40,000 crore (Rs 400 billion) till the last quarter and has recorded losses of about Rs 5,400 crore (Rs 54 billion) in 2013-14.
The government has decided to infuse a total of Rs 30,000 crore (Rs 300 billion) government bailout package announced by the then Prime Minister Manmohan Singh in 2012.
In the latest 2014-15 budget, the government has earmarked Rs 6,500 crore (Rs 65 billion) for equity infusion in Air India.