Successive governments focused on altering the clearance processes but largely gave a pass to the second, and essential, element of environmental regulations for monitoring pollution levels and how industries followed conditions laid down for clearances.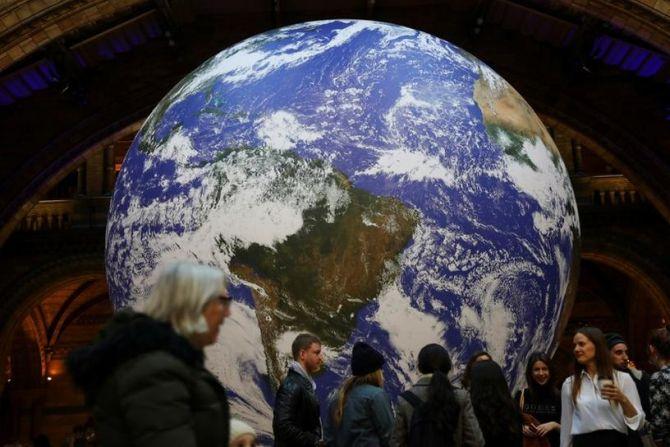 At the beginning of its first term, the National Democratic Alliance (NDA) government introduced a slew of measures to simplify the process by which environmental clearances are granted under the Environment Protection Act (1986).
At a larger level, it tried to provide a time-bound delivery of such clearances to applicants through standardised processes.
At a more micro-level, it responded to requirements of specific industrial sectors to tweak particular provisions and standards.
In its last month of this tenure the NDA government had proposed a more substantial rewriting of the key enabling notification called the Environment Impact Assessment of 2006.
The proposal has been sent to states for comment but has already attracted criticism from environmentalists for significantly diluting the spirit of the Environment Protection Act (EPA).
This was possible because the EPA itself has generic provisions that allow great latitude to the political executive to detail the process of clearance purely through notifications. Such notifications, significantly, do not need Parliamentary approval.
The Environment Impact Assessment notification, which was first fashioned in 1994 and then overhauled in 2006 to give states more control over clearances for projects up to a particular size.
This quasi-decentralisation was meant to reflect changed political and economic realities, in that states had a greater role to play and industrial expansion after economic liberalisation required more federal oversight.
Successive governments focused on altering the clearance processes but largely gave a pass to the second, and essential, element of environmental regulations for monitoring pollution levels and how industries followed conditions laid down for clearances.
In fact, in 2009, an analysis by the Centre for Science and Environment showed that the financial, technical and human capacity of the state pollution control boards - the state-level arms of the environment ministry which monitor industries under the law - had either stagnated or fallen over time.
This diminution in monitoring capacity has continued even as industrial output has increased manifold.
The NDA addressed this lacuna by providing for the online monitoring of individual industrial units for pollution levels but the mechanism remained opaque and is yet to show credible results.
The rewritten notification brings into one place all the piecemeal regulatory tweaks the government made during the five years.
For example, the government had allowed a smooth transfer of environmental clearances for coal blocks when leaseholders changed.
This was done in reaction to the Supreme Court orders cancelling coal blocks in 2014, requiring their redistribution to new leaseholders.
The proposed EIA notification, logically, extends this facility to the entire mining sector.
The proposed EIA notification also devolves some of the responsibility of granting environmental clearance process to district-level authorities.
The government tried to do so earlier in haste and was stopped in its tracks by courts.
The devolution of powers to the third tier of urban governance is proposed with an elaborate administrative mechanism this time around.
Again, the question of whether district authorities would have the capacity or the independence to carry out this function efficiently remains as doubtful as it has been in the case of states.
Through the proposed notification, the government has also revived a proposal to leverage "empanelled" government-recognised institutions to monitor industrial activity instead of depending upon dedicated state capacity.
Alongside, the government proposes to diminish the role of public consultations for industrial expansion under specific conditions and to do away with such consultations on discretion if holding them poses administrative challenge.
Several environmentalists have complained about the proposed dilutions since the draft EIA notification was leaked.
Government officials, speaking off the record, defend it.
They say it is a draft open to improvement, but also a logical product after five years of the government's experience, in tune with the mandate for putting in place ease of doing business, decentralised regulations and efficient environmental governance.
At best, it does so incrementally. The proposed EIA amendment is not more than a series of tweaks.
It does not require the government to go through a deeper overhaul of a law or regulatory framework, which would require some legislative amendments at the Centre and bringing states on board for yet others.
The Environment Protection Act was legislated partly in reaction to India's first (and still the biggest) industrial disaster, the Bhopal Gas Tragedy, in 1984.
The basic framework for environmental clearance and monitoring was set up under this law in 1994 when India had only begun to liberalise its economy.
Regulations to mitigate environmental degradation, mediate in contestations over natural resources and address the climate crisis, in today's India present a challenge that tweaking a vintage EIA notification, wide-angled as it might be, cannot match.
Reimagining environmental governance would require greater political will.
Photograph: Simon Dawson/Reuters