Urban mass transit authority to be set up; it will act as nodal agency for planning and coordination of project related works.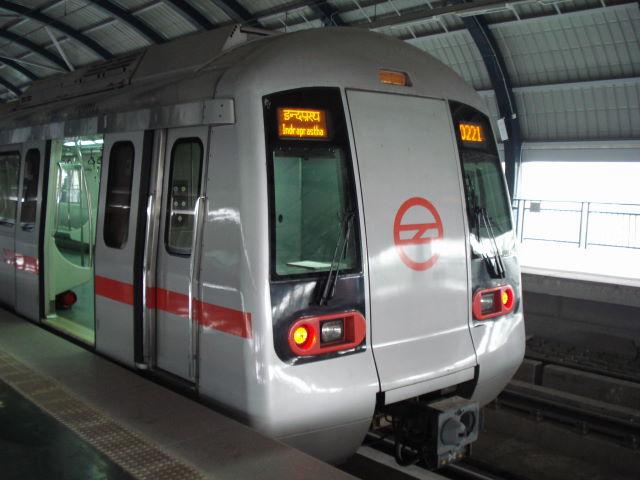 Regulatory hurdles seem to be coming in the way of fast implementation of new mass public transport projects, including metro rail systems.
While issues of relocation of colonies and technical clearances from the rail ministry has slowed down the 140-km phase III of Delhi Metro's expansion, pushing the deadline for completion to 2017 from end-2016, a controversy over the impact on archaeological sites has delayed the next phase of Jaipur Metro project.

Metro rail in the pink city could start commercial run only in March 2015, even though work was completed in a record time between 2011 and 2014, owing to the delay in technical clearances.
It is the same story with Bangalore Metro - popularly called Namma Metro - where the just-opened Reach 2 between Mysuru Road and Magadi Road as an extension of the existing line had faced delays owing to pending civil works even as the safety clearance was obtained in September.
According to experts, using private cars to travel should be discouraged and public transport must be strengthened. "On a per-capita basis, private cars occupy much more space compared to public modes of travel.
Unfortunately, thanks to the strong auto industry lobby, citizens are made to believe a surplus of private vehicles is a sign of prosperity," said infrastructure expert Amrit Pandurangi, senior director, Deloitte.
He added the implementation of public transport projects in India has not kept pace with the rise in demand due to increasing urbanisation.
"As a result, our transport infrastructure is not as good as some of the advanced geographies like Singapore. Except Delhi, most metro train projects are badly managed. The reasons are many - inefficient management, bad financial planning, poor design, bad contract management, and a lack of consultations with the stakeholders," said Pandurangi.
Another key reason for the enormous delays in building public transport is the lack of coordination among the various agencies implementing the projects and those according approvals.
"There are at least 10 different agencies in each city, which handle project-related work or award approvals. Often, projects are completed without advanced information to the testing and safety clearance authorities. In Bengaluru, for example, some stretches were ready much earlier but trains are yet to run on them," said a senior analyst from a consultancy firm, who did not wish to be identified.
The urban development ministry is currently trying to address the issue of delays owing to coordination among agencies by setting up an urban mass transit authority (UMTA).
It will act as a single nodal agency for planning and coordination of project-related works.
UMTA's mandate will include setting up a system of joint ticketing across multiple modes of transport including trains and buses.
A glaring example of the bad planning and lack of coordination is the Mumbai Monorail System, which was thrown open to the public in 2014 after a three-year delay due to issues involving land, removal of encroachments, and delays in getting necessary permissions.
The original deadline for the project was April 2011. A Right To Information (RTI) request filed by activist Anil Galgali revealed the three-year delay in commissioning the monorail was primarily due to change of alignment of its route, which also led to cost escalation of the project.
Line 1 of the Mumbai Monorail - a 20-km stretch between Chembur and Jacob Circle - was inaugurated by the then Maharashtra chief minister Prithviraj Chavan in February 2014 at the Wadala Depot monorail station.
Vinayak Chatterjee, chairman of infrastructure advisory firm Feedback Infrastructure, terms steps such odd-even number formula for cars and car-free Tuesdays in Delhi 'gimmicks'.

"Improving mass transport systems is a no-brainer. The question is how to roll it out in advance before the roads start getting choked."
He added most of the civic infrastructure-related problems in India, including lack of public transport, stem from a weak city administration framework.

According to him, schemes such as odd-even, which aim at cutting half the number of private vehicles from roads through physical rationing, must be complemented with a parallel effort at boosting public transport infrastructure.