Seed and early-stage start-ups are high-risk businesses, rarely have collateral and only 1 in 10 of them makes it to becoming a viable company.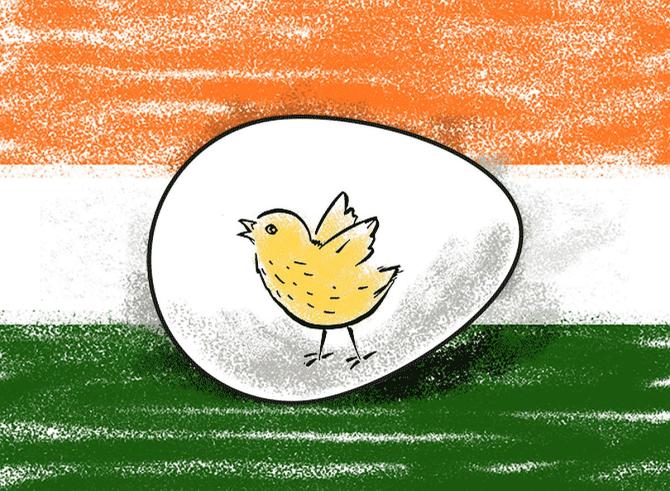 The RBI's decision to include loans up to Rs 50 crore to start-ups under priority sector lending (PSL) has been largely welcomed by new entrepreneurs, investors and experts though most agree that it is not going to be an easy job to implement it.
Even banks, many of whom are battling with high NPA (non-performing assets), are also of the opinion that they have to really work towards building capacity for start-up lending knowing that it is a high risk segment as most of these young ventures don't have any collateral to offer for accessing the loan.
They however believe that the RBI's move has really provided them a stepping stone to cater to the funding requirement of this segment.
"While the classification of start-ups amongst RBIs priority sectors from a lending perspective is likely to be a good move, in the long run, it may only benefit established start-ups with established revenues who might need working capital loans and have collateral available," said Sachin Taparia, founder and chairman of LocalCircles, a platform which hosts a community of 30,000 start-ups and MSMEs (micro, small and medium enterprises).
Seed and early-stage start-ups are high-risk businesses, rarely have collateral and only 1 in 10 of them makes it to becoming a viable company.
"Therefore early-stage start-ups entrepreneurs are averse to giving personal guarantees to secure bank loans and prefer raising equity instead.
"Hence, this move may not help these early-stage start-ups," said Taparia.
Sreejith Moolayil, co-founder of True Elements, a Pune-based consumer-focused start-up, said that "principally" the initiative is very welcoming, but the issue is about implementation.
"Bankers don't understand businesses which don't make a profit.
"The credit people (banks) who provide the loan need to understand where the repayment would come from.
"And when you see the book of a start-up, most of them are not making the profit," said Moolayil.
The initiative, he says, may work better if the government itself or any other player can give the guarantee of repayment on behalf of the start-ups.
The same view was also echoed by Sumit Chhazed, founder and CEO of automotive leasing firm OTO Capital who said that even though it was a game-changing decision, "the announcements should immediately come up with clear guidelines".
Traditionally banks and financial institutes have shied away from catering to the growing sector as start-ups don't provide collateral while the performance evaluation mechanism matrix is way different for them.
The cash flow mechanism for many of the business to business focused start-ups are also quite different than what banks typically prefer.
"Bank will have to build skills for assessing cash flows for units that are in early stage.
"The current understanding of start-up seems to focus on IT and IT enabled services though the field is actually quite vast," said Suresh Khatanhar, deputy managing director, IDBI Bank.
Private sector lender YES Bank said, it would prepare policy for funding start-ups keeping in mind PSL norms.
According to Prashant Kumar, managing director at Yes Bank, prior to this, the bank would fund fintech start-ups that could provide services to bank itself in areas like digital payment.
At a time when the Covid-19 pandemic has wreaked havoc on small firms, some venture capital investors said the RBI's move would be helpful for the affected companies to tide over the crisis.
"I think it would save a lot of companies," said Rehan Yar Khan, managing partner at Orios Venture Partners.
"The RBI's move along with the Rs 10,000 crore 'Fund of Funds' that the government has announced, shows the big focus the government has on start-ups," said Khan, who is also part of the executive committee of Indian Venture Capital Association (IVCA).
He however said that while announcing such initiative, the government should also ensure that the loans are reaching to the intended recipients.
IVCA had earlier suggested setting up a start-up committee to look at such issues.
"It is win-win and complementary to the venture capital ecosystem - if companies can prove their concept early before raising VC money," said Sanjay Swamy, managing partner at venture capital firm Prime Venture Partners.
Many financial institutions like Kerala Financial Corporation (KFC) and Kerala State Industrial Development Corporation (KSIDC) have launched such initiatives before.
"I personally know a few companies that have benefited from these schemes and have become high growth companies now.
"With the central government scheme, loans can be made collateral free with credit guarantee," said Shihab Muhammed, CEO and co-founder at SurveySparrow, a customer experience platform.
Abhinav Sekhri, founder and CEO of edtech firm Admission24 is of the view that the RBI's move has opened "a lot of new avenues" for early start-ups like his and this will make it easier for them to raise funds from banks.