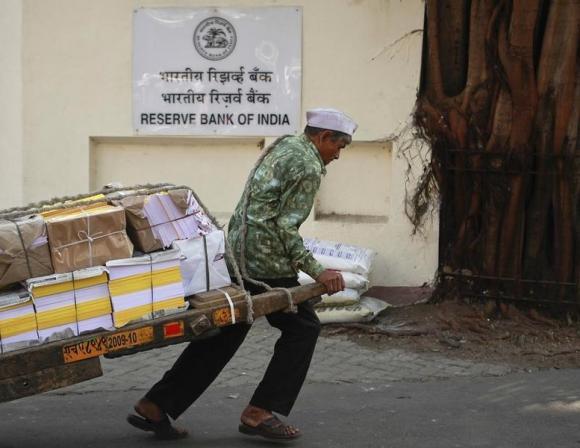 The Finance Ministry on Tuesday said the Reserve Bank of India monetary policy is broadly in line with government's expectations on growth and inflation.
In its second bi-monthly policy review for the current fiscal, RBI maintained status quo on interest rate, while pegging economic growth at 7.6 per cent and retail inflation target at 5 per cent for January 2017.
"RBI policy statement broadly endorses government expectations on gross domestic product growth and inflation," Economic Affairs Secretary Shaktikanta Das said.
Domestic conditions for growth are improving gradually, mainly driven by consumption demand, which is expected to strengthen with a normal monsoon and the implementation of the 7th Pay Commission award, Reserve Bank of India said.
"Higher public sector capital expenditure, led by roads and railways, should crowd in private investment, offsetting somewhat the subdued appetite for fresh private investment due to financial stress," RBI said.
It added, however, that business confidence will be restrained to an extent on account of unrelenting global factors.
RBI said more monetary transmission to support the revival of growth continues to be critical.
The government's reform measures on small savings rates combined with the RBI's refinements in the liquidity management framework should help the transmission of past policy rate reductions into lending rates of banks, it added.
Stating that continuing weakness in private investment is a concern, RBI said demand conditions are likely to improve going forward and consumer confidence is seen rising on improving expectations of employment and spending, with rural demand aided by a stronger monsoon.
With regard to retail inflation, RBI on Tuesday retained January 2017 target at 5 per cent, though with an upward bias on account of firming global oil prices and implementation of 7th Pay Commission recommendations.
"The inflation surprise in the April reading makes the future trajectory of inflation somewhat more uncertain," it said.
Retail inflation in April soared to 5.39 per cent onhigher food prices, up from 4.83 per cent in previous month.
The image is used for representational purpose only. Photograph: Reuters