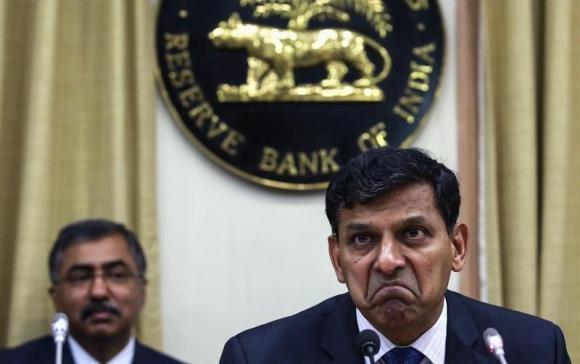 RBI warns against stronger rupee, even as it helps ease inflationary pressures.
"The rupee has remained strong relative to peer countries. While an excessively strong rupee is undesirable, it too creates disinflationary impulses," RBI Governor Raghuram Rajan says in a statement.
The rupee's mention comes as part of RBI's statement cutting rates unexpectedly. Budget 2015: Complete Coverage
However, Rajan reiterates RBI does not target exchange rate. Rupee has gained nearly 2 per cent this year, the biggest advance among Asian currencies tracked by Reuters.
RBI has intervened throughout this year to prevent rupee strength although it has also stepped in at times of excessive weakness.