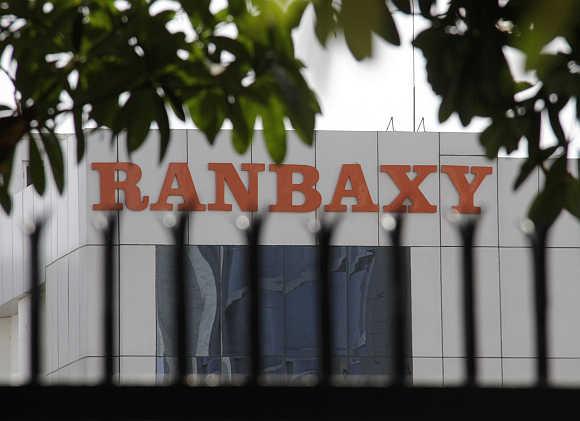 The agreement agreed to by Sun Pharmaceutical Industries for a buyout of Ranbaxy Laboratories from Daiichi Sankyo provides for a year's 'cooling period' during which the pay of Ranbaxy employees cannot be lowered, it is learnt.
Ranbaxy is said to have also budgeted around Rs 65 crore for a retention bonus and identified 70-75 executives to distribute this.
The year's cooling period is expected to start from the completion of the transaction between Sun and Daiichi, a source said. Ranbaxy declined to comment on the matter.
Sun Pharma, in the process of acquiring the Gurgaon-headquartered drug maker, said: "It is not possible for us to comment on specifics of the agreement or any steps that Ranbaxy may have taken towards employee retention.
These are questions that should be posed to them".
"The difference would be 20-30 per cent. It will be interesting to see how Sun addresses this once the merger is done," said a senior executive in a rival drug firm said.
Concerns related to inconsistency in the long term continue to loom, sources said. Ranbaxy executives and staffers are concerned due to uncertainty on roles, long-term opportunities and individual aspirations.
"There is no structured way of managing human resources at the company or retaining people," the executive said.
"It is not so much about insecurity in the job but about uncertainty. One does not know clearly what the outcome will be after a year."
In response to a detailed questionnaire, a Sun Pharma spokesperson said the company was "working hard to address uncertainties, if any, to the extent possible and also towards ensuring we build a cohesive and homogenous team over a period of time".
The spokesperson added the response from within both Ranbaxy and Sun towards the effort was "tremendously positive".
Resignations of executives at the top level in Ranbaxy have also had a bearing on the morale of juniors. "The impact of exodus in the top management is percolating to the bottom level.
For employees, the larger issue is whether they can continue with their roles after the merger," said a mid-level executive in Ranbaxy's Mohali unit. Recently, many top executives quit Ranbaxy in India and other places.
Earlier this month, the company saw its country head in the US, along with heads of various key departments such as finance, sales & distribution and legal issues, resigning. Sun termed any exits from Ranbaxy as "unfortunate and premature". Insiders and industry sources maintain the difference in culture of the two companies, along with the expected duplication of roles following the merger, was a significant challenge.
Currently, Sun and Ranbaxy employ around 14,000 people each. Sun maintained it would retain the best of both organisations to build a global pharma company.
"We have repeatedly indicated that one objective of this acquisition is to strengthen the management capacity and depth of the combined entity which is required to manage a much larger and complex business.
Going by our past acquisition history, we have generally preferred to retain a very large number of employees across levels, functions and geographies.
In the case of this acquisition as well, our current thinking is no different," the spokesperson said.
DEAL BREAKERS
Sun Pharma might not be able to lower salaries of Ranbaxy employees till end-2015 Ranbaxy recently budgeted Rs 65 crore for retention bonus, identified 70-75 executives for this
Salaries in Sun and Ranbaxy differ by 20-30 per cent Ranbaxy employees concerned over uncertainty in roles, long-term opportunities and aspirations
According to sources, the salary structures of the two companies differ significantly, with Sun's mostly on the lower side.