At an aggregate level, the late ace investor's portfolio that was valued at Rs 32,445 crore on March 31, 2023 is now worth Rs 35,979 crore.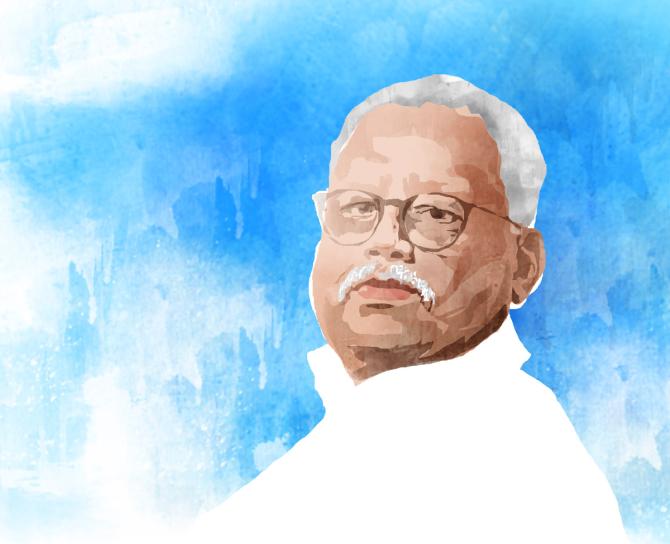 Rakesh Jhunjhunwala's equity portfolio where the late ace investor held stake of over 1 per cent in companies -- either in his name or jointly with his wife, Rekha Jhunjhunwala at the end of January-March 2023 quarter (Q4-FY23) -- has outperformed the market thus far in financial year 2023-2024 (FY24) with a rise of 11 per cent.
The S&P BSE Sensex and the Nifty 50, in comparison, have gained around 6 per cent and 6.7 per cent, respectively during this period.
At an aggregate level, the portfolio that was valued at Rs 32,445 crore as on March 31, 2023 is now worth Rs 35,979 crore, an analysis of his portfolio holdings suggests.
The outperformance in Rakesh Jhunjhunwala's portfolio has been led by a sharp rise in the stock price of Aptech, which surged nearly 65 per cent thus far in FY24, data shows.
The company posted strong earnings with consolidated profit after tax rising 30.5 per cent year-on-year (88 per cent QoQ) at Rs 33.35 crore in Q4-FY23.
The board has declared an interim dividend of Rs 6 per share for FY23, and approved a bonus issue in the ratio of 2:5.
That said, the overall gains in Jhunjhunwala's portfolio have been possible due to a diverse set of stocks that have outperformed the frontline indices.
Tata Motors, Tata Motors DVR, Metro Brands, Indian Hotels Company and Crisil, for instance, are some of the other stocks that gained 15 to 28 per cent during FY24 and pushed the overall portfolio value higher.
Titan Company, which gained 9 per cent during the period, added Rs 1,065 crore in his total portfolio.
Going ahead, polarisation in stock performance at the bourses is likely to continue, said G Chokkalingam, founder and head of research at Equinomics Research & Advisory, as markets reward companies that deliver on the earnings front.
"Banking sector has led from the front in the March 2023 quarter on the back of a healthy credit growth. Fast moving consumer goods (FMCG), auto and capital goods sectors, too, did well. On the other hand, technology, cement, pharma and metals lagged. This kind of polarisation in financial performance would continue at least for another two quarters and will be sharp," Chokkalingam suggests.
That said, Agro Tech Foods has been the top loser in Rakesh Jhunjhunwala's portfolio, which has slipped 12 per cent thus far in FY24 at the bourses.
Autoline Industries and Federal Bank are the other stocks that lost 8 per cent and 5 per cent, respectively, during this period and were a drag on his portfolio.
Going ahead, analysts expect the markets to gain ground as valuations appear reasonable after the time-wise and price-wise correction.
A healthy growth in earnings, too, will help improve the overall sentiment, they believe.
That said, the key risks for the Indian markets, according to Jyotivardhan Jaipuria, founder and managing director, Valentis Advisors, are more from the global sentiment than developments back home.
Yet, he expects the markets to do well over the next few months.
"The market can give a double digit return over the next one year. Interest rates have peaked, both in India as well as globally. Valuations, though not cheap, are no longer expensive and are at the top-end of fair value range. This will support stock market returns in line with earnings growth, which we think will be in the 10 to 12 per cent range," Jaipuria said.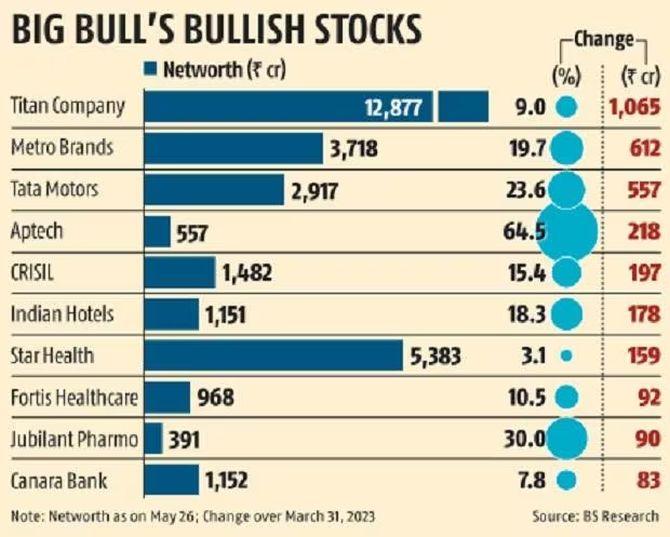 Feature Presentation: Aslam Hunani/Rediff.com