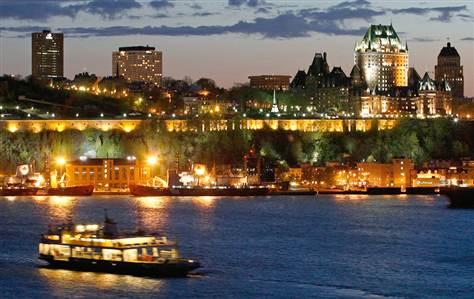 Clement Gignac, Quebec Minister of Economic Development, Innovation and Export, and Dinsha Patel, India's Minister of Mining, have agreed on a draft accord on investment and sustainable development in the mining sector.
The draft covers "technology, services and equipment related to exploration and production of metals and minerals, environment technology and services, human resources training and development, information exchange in research and innovation and seeking investment capital".
It also includes the controversial Chrysotile asbestos, which is mined in Quebec. But Gignac, who is in India, has said he has emphasized on the safety of Indian workers who work with asbestos.
"Quebec is committed to economic benefits arising out of the exports (of asbestos), but also by the social impact. Our government, like India's, understands that some minerals, such as Chrysotile (asbestos), need to be handled safely," he said.
"This is a draft agreement that will be mutually beneficial," said Gignac. "On the one hand, India's demographic and economic weight, especially in mining, provides an incredible business opportunity for our enterprises.
"On the other hand, Quebec's mining potential, ability and training programs can help India respond to the country's growth challenges."
Patel said: "Growth of this kind will have a significant impact on the demand for natural resources.
"Quebec can, therefore, play a very active role in the sustainable development of a technology-based Indian mining industry.
"This collaborative agreement will clearly be beneficial for the people of Quebec and India."
According to reports, a group composed of senior management officials from both sides will soon be created to negotiate the terms of the final agreement.