For the first time since 2001, promoter stake in BSE 500 decisively below 50%
Illustration: Uttam Ghosh/Rediff.com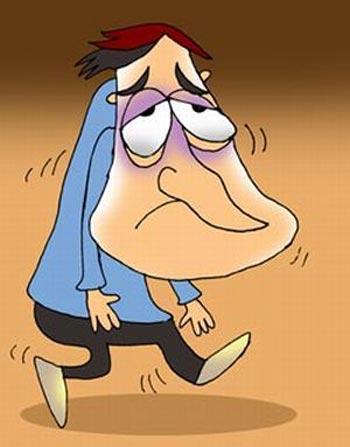 Promoter shareholdings in listed companies has dropped to the lowest in almost 16 years. This is on the back of the emergence of professionally-managed companies with typically no identifiable promoters.
Also, the regulatory diktat on companies to have a minimum 25 per cent public float has contributed to the gradual decline in promoter shareholdings.
Some of the recent reduction could be due to some promoters diluting their stakes to cash on rising valuations, said experts.
The average promoter shareholdings in BSE 500 companies stood at 49.1 per cent for the June 2017 quarter (Q1) - the lowest since December 2001. Promoter shareholding is down 10 percentage points from 59.1 per cent in December 2007, peak of the previous bull run.
The declining promoter shareholdings is a positive trend for Indian equities as global indices, such as the MSCI Emerging Markets Index, take into account only the free-float (non-promoter) holdings while computing the weight for a nation or an individual company.
Higher non-promoter holdings means higher index weight, as that much more of shares are available for the public shareholders.
In recent years, a large portion of foreign investor flows into India have been exchange-traded funds (ETFs) or passive flows.
The MSCI EM index, for instance, is tracked by an estimated $1.6 trillion of assets.
Globally, India has been a market with one of the highest promoter shareholding. This has constrained the flows into domestic markets.
To illustrate, South Korea or Taiwan, much smaller markets compared to India, have higher weight on the MSCI EM index, thereby cornering a greater share of ETF flows.
Sector players say promoter holdings in India could come down further, as the government is expected to reduce its holdings in state-owned companies to at least 75 per cent.
Also, with the listing of more companies, particularly in the financial services and start-up space, the free-float will increase, as most of these companies have little or no promoter holding.
A lot of new entrants to the stock market, such as microfinance firms Equitas Holdings and Ujjivan Financial Services, have no identifiable promoters and, hence, their entire shareholdings in free float.
On the BSE 500 index, there are a dozen other companies with zero promoter holding.
Among the companies with high promoter holding are multinationals such as GSK Pharma, ABB, Gillette India and Siemens.
Almost 75 per cent shareholding in these companies is held by their foreign promoters.
Also, state-owned entities such as Hindustan Copper, SJVN and NBCC have government holding of 90 per cent.
The Centre was to reduce the holding to 75 per cent by August, but the deadline has been extended by a year.