The return of private investment in the country now struggles with lack of funds and election-driven uncertainty.
Amritha Pillay reports.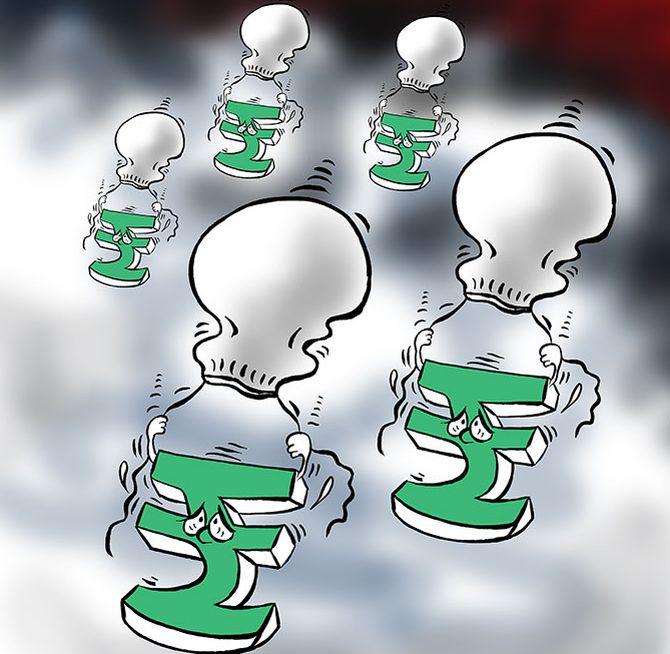 India's private investment cycle continues to remain elusive, as a spurt seen in capacity utiliSation in the March quarter has made a turnabout.
The new timeline for a revival has now been pushed to 2019, according to industry experts and officials.
With utiliSation levels at 75 per cent, hopes for fresh private investments may have risen.
However, the dip seen in the June quarter, and a similar performance expected for the September quarter, raise doubts on its trend.
The return of private investments in the country now struggles with lack of funds and election-driven uncertainty, said industry experts and officials.
According to Reserve Bank of India data, capacity utiliSation was at 73.2 per cent in the June quarter, lower than 75.2 per cent reported in the March quarter.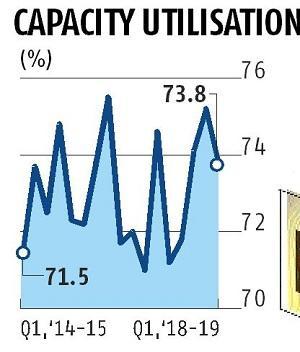 "After peaking in the fourth quarter, utilisation dipped in the June quarter. We may not see a revival in the current year as NBFCCs have taken a hit in lending and banks may not have substituted the same. We need to wait another quarter to know a clear trend of utilisation levels and the revival of private investment cycle," says Madan Sabnavis, chief economist with CARE Ratings.
"There are few signs of a revival when one looks at the borrowing activity," Sabnavis adds, "Cement and steel are seeing signs of revival, which is primarily led by the real estate sector."
The capacity utilisation figure crossed the 75 per cent mark for the first time since the March 2016-ended quarter.
Not all our companies and industries are languishing below the 75 per cent mark.
"The capacity utilisation of some of the stronger companies is higher by around 10 per cent over the industry averaging at 80 to 90 per cent for sectors like cement, metals, paper and auto. These companies have started to undertake either brownfield expansions or rely on acquisitions," says Rahul Prithiani, director, Crisil Research.
"A large-scale revival is possible only after elections next year assuming the demand environment continues to improve," he adds.
Even while one awaits a clear indication for a revival in private investments, experts and officials are certain the sectors will be different from the last cycle.
"Airport orders are also private sector capital expenditure. The form in which private sector investment will come in will change, earlier it used to be a lot of roads, private capital has now gone shy of roads now," says R Shankar Raman, chief financial officer, L&T.
"Small portion of auto capital expenditure is still happening. We do believe given the tariff issue, trade war and firming up of demand, minerals and metals space will see after the current round of shopping for stressed assets is over, you will see expansion," he adds.
The last six months saw steel makers like JSW Steel, Tata Steel and ArcelorMittal make a beeline to pick stressed assets which were up for debt resolution at the National Company Law Tribunal.
In addition to metals, consumer-facing sectors like fast moving consumer goods, automobiles and real estate are also witnessing better utilisation.
"There are certain segments where utilisation is high like the FMCG segment and also real estate except the unsold inventory issues Once the private investment cycle picks up, roads, smart cities, water, waste management, metro systems, affordable housing are segments where we will see action," says M S Unnikrishnan, managing director and chief executive officer, Thermax.
Illustration: Uttam Ghosh/Rediff.com