'The better developers are seeing good demand (for their housing projects). There are consumers who are buying houses.'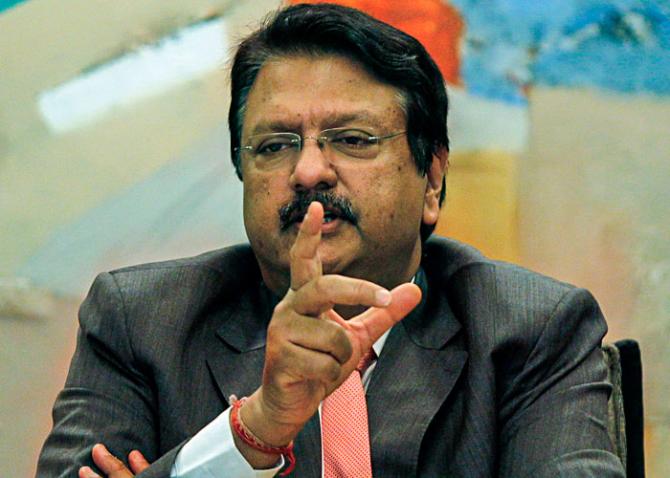 Piramal Enterprises, the pharamaceuticals to real estate to financial services conglomerate with US $1.3 billion in revenues, announced its entry into the high-growth housing finance business on September 27.
Piramal Housing Finance, the 100 per cent subsidiary of Piramal Enterprises, has already got Rs 200 crore in assets under management, after it got a licence on September 4, Chairman Ajay Piramal said addressing the media on Wednesday.
Piramal said he envisions that the latest addition to the Piramal Enterprises' portfolio will notch up a loan book of Rs 15,000 crore by 2020.
After the launch, Piramal answered Rediff.com's queries on the direction interest rates will take, the demand for housing in India and why Piramal Housing Finance decided to give a pass to personal loan and consumer lending.
On where the interest rates are headed.
I can give you both the views (for cuts as well as no cuts or hikes).
One view is that interest rates should not come down too much because people are seeing inflationary pressures being built up in the economy.
And the most important thing, as far as I can understand, is the job of the Reserve Bank (of India), and its job is to control inflation.
Inflationary pressures are going up, oil prices are higher than normal (so interest rates must be raised) and on the other hand, the rupee is strengthening (against the US dollar), exports are suffering, and growth is not picking up, so one must lower interest rates.
But from what I understand, we are not going to see too much of (interest rate) reduction, so we are not envisaging any great reduction in interest rates.
On demand for housing.
There is a clear distinction now happening in the developers' market.
After RERA you are finding that a very large number of not very well-known developers or not well-capitalised developers are finding it difficult (to survive).
Our view is that only the top-tier developers in the country will survive, and actually they are doing better.
The better developers are seeing good demand (for their housing projects). There are consumers who are buying houses.
And whether the home loans interest rates go up or down by half per cent is not (the factor) spurring people to invest in homes. If they (home loan buyers) want to buy, they will do it.
There are people who want housing and I think it (housing demand) is only going to increase as the standard of living and incomes go up.
On not venturing into personal loans and consumer durables lending...
I don't think we have the technology and knowhow for consumer lending and personal loans. So, we are very much focused.
Housing finance is our strength but as of now that (consumer lending and personal loans) is not our strength.
In the future if we get that (strength) we will do it, but not today.
***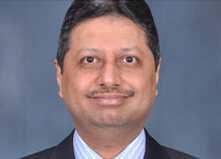 On the sidelines of the launch of Piramal Housing Finance Khushru Jijina, (left) MD, Piramal Finance and Piramal Housing Finance spoke about the major benefits of the Real Estate Regulation Act.
Three major benefits of RERA:
1. It will bring discipline in cash flow management (of developers). The big boys will survive.
People who have solid governance will do well.
Those days are gone where developers used to launch a flurry of projects without any financial closure, which is the key word post RERA.
2. The days of assuming that everybody will buy the project and pre-sales collection will help completion of projects are gone now.
Moving of cash from one project to the other is no more possible.
3. RERA gives lot of comfort to customers because RERA is not only about the time line (completion of a project within the said time) but also about the quality of the project.
This will bring good times for the customer.
In the long-term, because of RERA, (housing) prices will go up because with consolidation happening, the number of developers will reduce. Because of RERA, more and more developers will complete and sell and not vice versa as happened in the pre-RERA days.
There are guarantees for everything that the developer has to give.
It is like the developer has to guarantee even the quality of the tap and fittings in your home for five years. He has to take the AMCs (annual maintenance contracts) for the consumers for five years, back-to-back, but at the end of the day consumers will get better, reliable products.
Image (top): Ajay Piramal. Photograph: Danish Siddiqui/Reuters.