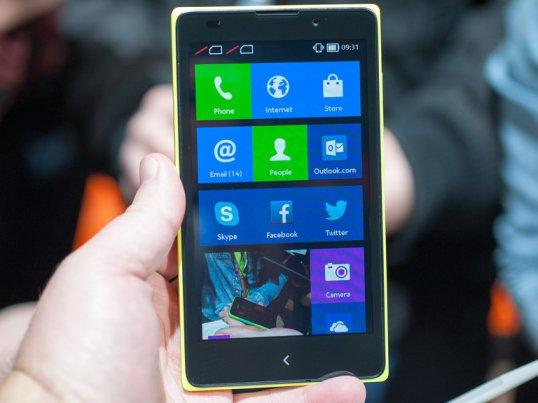 You don't have much of an option, was what the management of Nokia India said, in effect, on Monday to the workers at its handset production facility at Sriperumbudur.
The two sides met to discuss the facility's future in the wake of the unit's exclusion from the global deal between US-based Microsoft and the Finnish telecom giant.
Microsoft took over Nokia Corporation's devices and services business across the globe from last Friday, barring the Indian and Korean facilities.
The Sriperumbudur facility was excluded when the deal was originally signed, since it is the subject of a big dispute with the central income tax (I-T) department.

Sources in the Nokia India Employees Union say the management told the workers the deal with Microsoft had been closed and the Indian facility would be working on a contract basis for a limited period, without specifying any timeframe.

"We are totally upset about the management stand. They said there was no chance to transfer the facility to Microsoft and even if it has to be transferred, it would require a new deal between the companies," said M Saravanakumar, president of the union. The workers' average age is 25 years and, as the facility would be under a service agreement, their job security would be under a question.

As reported earlier, to a question on whether there was any window open for the facility near Chennai to come on board in the future, if Nokia addressed all the disputes, a Microsoft spokesperson replied, "The deal has been completed."

Last week, Nokia offered financial help to employees who wished to explore opportunities elsewhere. Earlier, it had also offered a voluntary retirement scheme (VRS) to the factory, open till May 15. The union has said it would not accept the VRS, though all 730 trainees had decided to take it and quit.