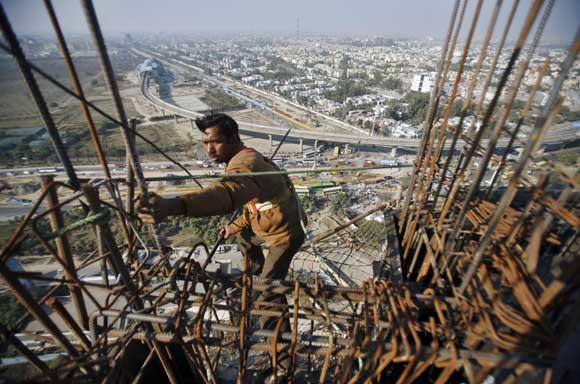 The Planning Commission will apprise Prime Minister Narendra Modi on the performance of key core sector ministeries, including power, coal and roads, that are battling regulatory hurdles.
Planning Commission Secretary Sindhushree Khullar will make a presentation next week on the performance of infrastructure sectors in 2013-14 to the Prime Minister, sources said.
Future targets for the infrastructure sector, which is a focus area for the Modi-led government, will also be discussed during the presentation.
Secretaries from the ministeries of Power, Road Transport, Shipping, Civil Aviation, Coal, Petroleum will also be present during the presentation.
As many as 189 highway projects with a cost of Rs 1,80,000 crore are stuck due to problems in land acquisition, delays in forest and environment clearances, non-transfer of defence land and hurdles in rail overbridges etc.
In the power and coal sectors, the issues related to transmission and distribution of electricity along with the fuel scarcity are likely to be discussed. Finance Minister Arun Jaitley in his Budget speech had said that an institution to provide support to mainstreaming PPPs (public-private-partnerships) called 3P India will be set up with a corpus of Rs 500 crore (Rs 5 billion).
He said India has emerged as the largest PPP market in the world with over 900 projects in various stages of development.
As an innovation, a modified Real Estate Investment Trust (REIT) type structure for infrastructure projects is also being announced as Infrastructure Investment Trusts (InvITs).
It is likely to have a similar tax efficient pass through status, for PPP and other infrastructure projects.