At Rs 56,900, the Samsung handset sets the benchmark for Android phones, says Abhik Sen.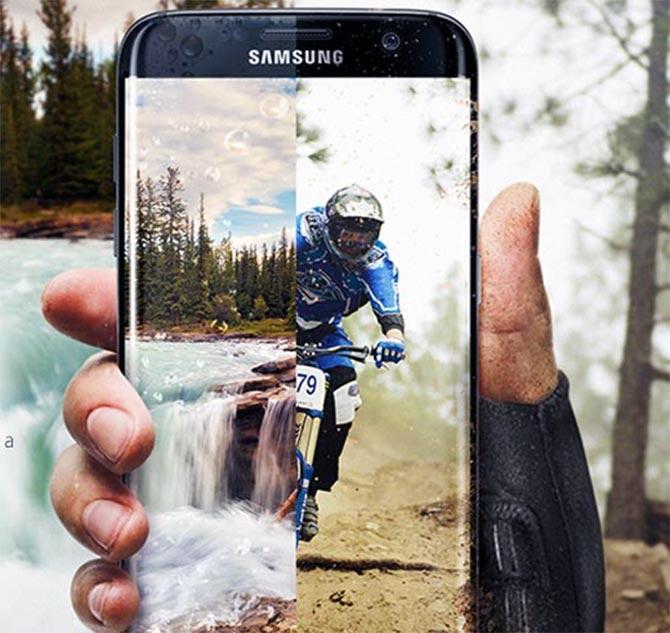 Image: The S7 edge, with a 5.5-inch screen, is easy to use one-handed. Photographs, courtesy: Samsung
The tension is hard to describe. It's like the feeling you had the day the results were to be declared.
You'd already done everything you should have done and there's no way you could change anything.
Yet, you waited with bated breath for the results to come out. Such is the feeling I have had every time Samsung launched a new Galaxy device, since the S3.
The delay in getting review units for the Samsung Galaxy S7 edge just added to the tension.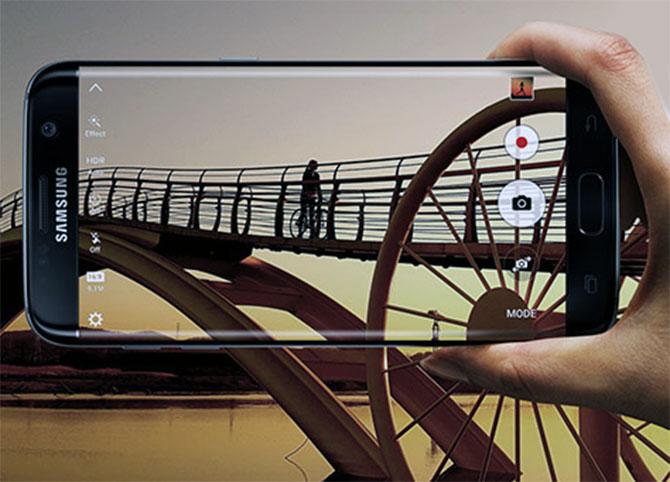 I had liked what I saw at the preview; they'd brought back water-proofing and a microSD slot, both significant misses in the Samsung Galaxy S6.
The S7 edge, with a 5.5-inch screen, is easy to use one-handed.
But the glass back is slippery and a fingerprint magnet, and could be a recipe for disaster during our sweaty summers.
The fingerprint scanner, while not perfect, is an improvement over its predecessor.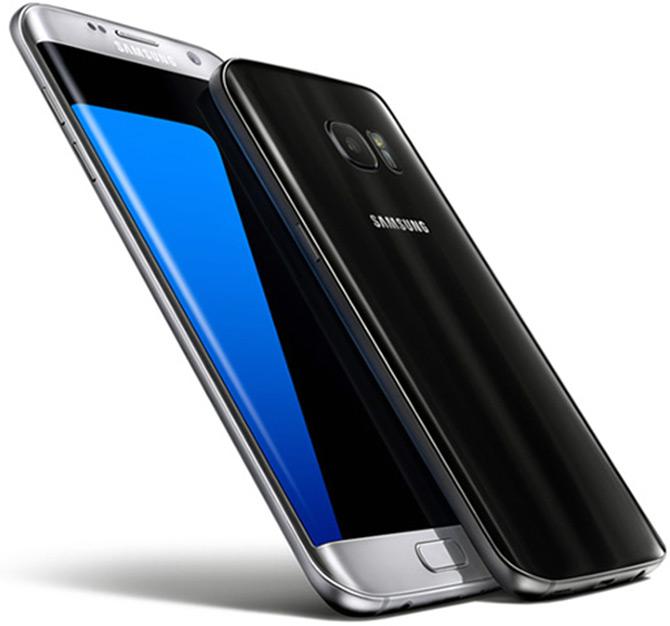 Samsung has gone in for a microUSB charging/data slot, while many flagships are moving to the newer, reversible, USB Type-C charger. It supports wireless charging, though.
The octa-core processor along with 4GB of RAM ensured zippy performance in Real Racing 3, while I had nine tabs open on the browser and a couple of other apps open.
A thing gamers would love is the S7 edge's gaming mode, which optimises the phone for gaming.
And while the phone does heat up a bit, it really isn't alarming.
While I'm yet to try out the S7 edge with the Gear VR (pre-bookers get this free with the phone), I did try it with Google Cardboard and got very satisfactory results, with no heating issues.
Even after heavy gaming, regular calling, music and heavy use of email and Google Maps, the S7 edge had 24 per cent of charge left at 9 pm.
The Always On display can be turned off, but this won't add significantly to battery life.
The 12-megapixel (MP) rear camera is one champ of a shooter in low light; but do keep the HDR mode on.
It also focuses fast and shoots 4K videos but zoomed in pictures appear to have a little less detailing than those clicked with cameras with a higher resolution.
The front 5MP camera is great for selfies, especially when one has a large group of people.
The phone also supports the AC Wi-Fi standard, so I binge-watched Fuller House on Netflix.
A caveat: Please use the bundled earphones while watching videos or playing games since you're likely to cover the tinny mono speaker with your hands.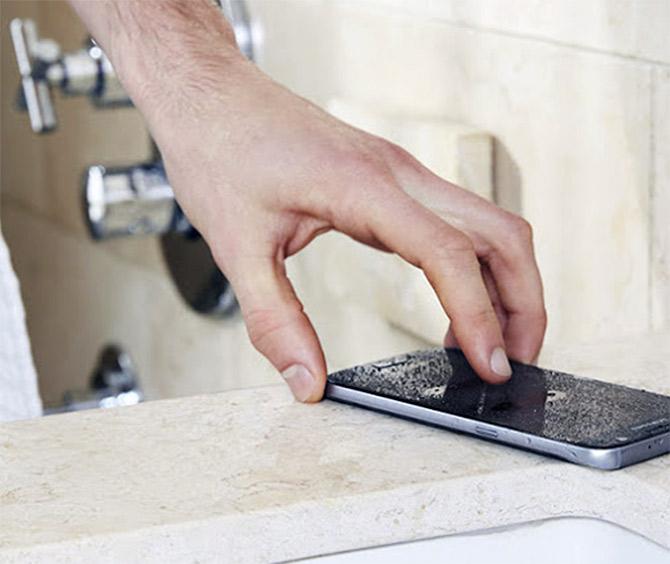 The phone is water resistant, so it'll survive light showers, but don't try using it in the shower.
Samsung has also bundled in My Galaxy, a concierge app. While this is a nice move, its performance can be measured only in the long term.
The Samsung Galaxy S7 edge, at Rs 56,900, is definitely an expensive phone.
But it does set the benchmark for Android phones at least for this year. Remember to buy a protective case, though.