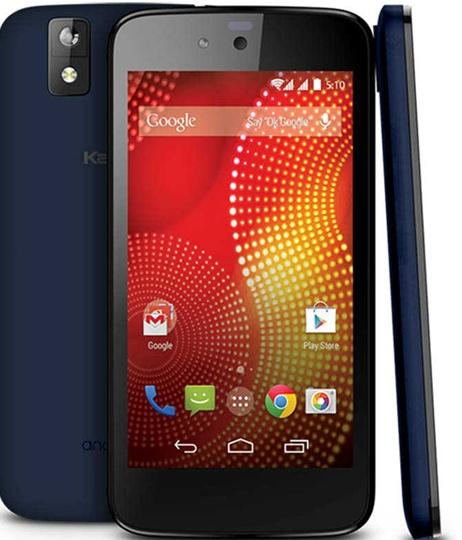 Tech giant Google on Monday launched its much-awaited Android One smartphones, priced at Rs 6,399 onwards, in India in partnership with domestic handset makers Micromax, Karbonn and Spice, a move that will further fuel the fiercely competitive multi-billion dollar market.
India is the first country where the US-based firm's Android One devices are being launched. Roll out across other markets like Indonesia, Philippines, Pakistan, Bangladesh, Nepal and Sri Lanka will follow in the coming months.
Google is also expanding Android One programme with Acer, Alcatal OneTouch, Xolo, HTC, Lava, Intex, Asus and Lenovo.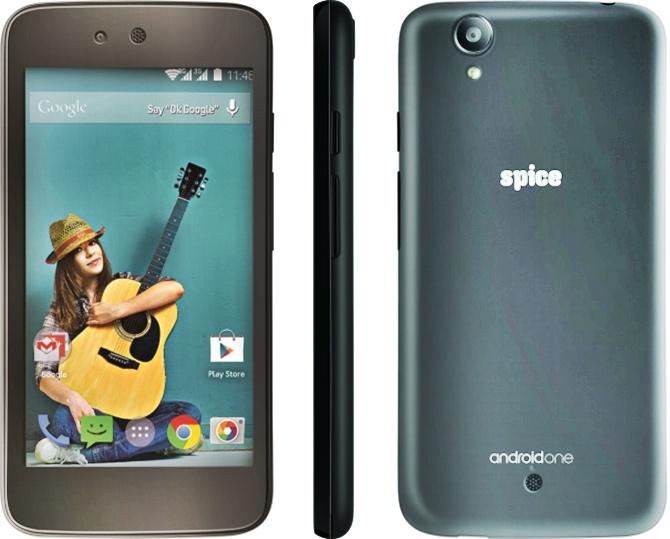 It has also roped in Qualcomm for the chipsets. Micromax will sell its handset Canvas A1 on Amazon, while Spice Dream UNO will be available on Flipkart and Karbonn Sparkle V on Snapdeal.
These phones are available for purchase through online channels in India from today and at retail stores across India from early October.
Besides, to help drive data usage Google has partnered with Airtel for free data.
"India is one of the fastest growing Android markets globally. In 2013-14, it saw more than 3 times growth. Internet can have a transforming effect. The intent is to take
Internet to the next billion people," Google SVP (Android, Chrome and Apps), Sundar Pichai said.
Declining to comment on future pricing of the handsets with new partners, Pichai said the idea is to give multiple choice to consumers.
In June, Google announced its 'Android One' initiative to bring in under-$100 handsets aimed at bringing the next one billion population to the Android operating system ecosystem.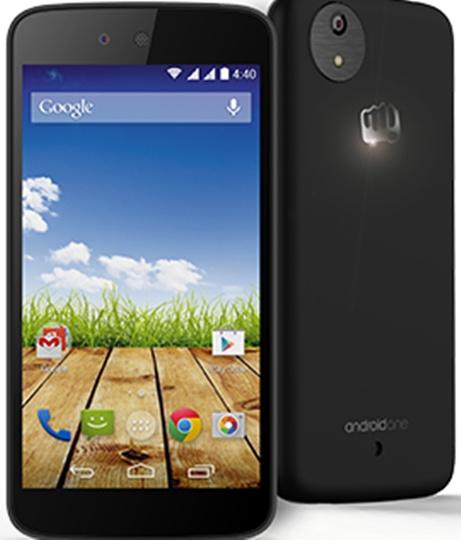 The dual-SIM devices will sport a 4.5-inch screen with a quad core MediaTek processor, 1 GB RAM and 4 GB internal storage, which can be expanded to 32 GB.

It will feature a 5 megapixel rear camera and a 2 MP front camera with replaceable battery and built-in radio.
Analysts feel Android One will lead a fiercer competition in the mid-range smartphone market with firms offering better experience at price points in the range of Rs 6,000-10,000.
Gartner Principal Research Analyst Vishal Tripathi said Android One devices will be under Google's control thereby ensuring a standard hardware and software specs, which in turn will lead to a better experience for the consumers.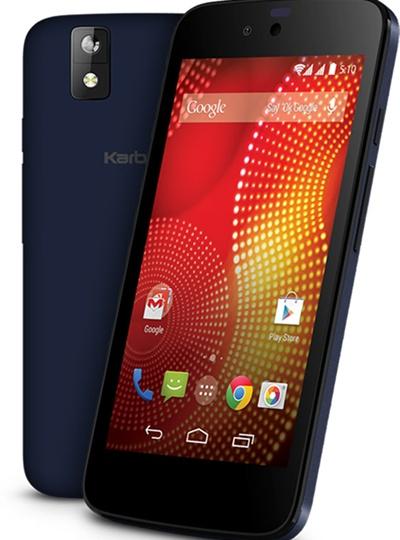 Google's goal is to reach the 5 billion people in emerging markets, including a billion in India. This gives them an edge as compared Microsoft, Apple and Blackberry, he added.
"Android One gives Google tighter control over the Google OS which means standardised UX. Support for seven regional languages is going to be a solid plus over competitors – this will not only help consumers use vernacular, it is also likely to help promote apps in regional language," Gogia said.
On the competition to Android One, Gogia said Google can expect competition but none has the wherewithal like Google to be as aggressive and invest heavily in the ecosystem.
FireFox and Tizen are competition but far from reaching critical volumes. Firefox (in partnership with Spice and Intex) launched two new smartphones, priced below Rs 2,300, aimed at those looking to upgrade from feature phones to smartphones, he added.
"Both Microsoft and Apple are not eyeing this market at all, so we can safely expect Google to pretty much own this market. Eventually, Android One will touch Tablets as well," he said.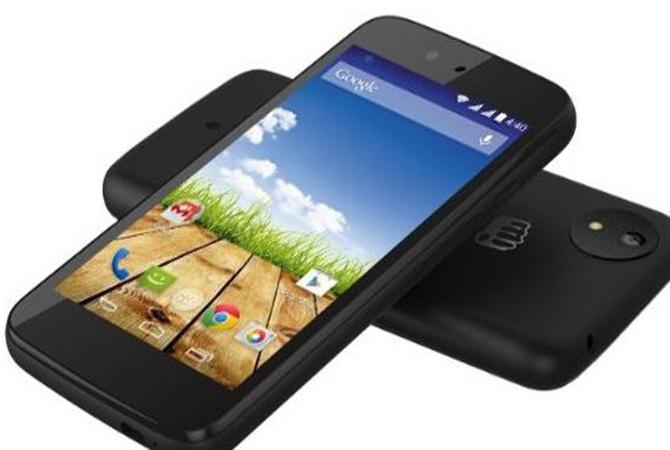 The launch is also important for the e-commerce partners as electronics -- especially mobile phones -- are one of the highest selling items on e-commerce sites.
Motorola and Xiaomi have successfully launched their smartphones on Flipkart, while players like Spice and Micromax have sold devices on Snapdeal. eCommerce sites see about 4 million queries per day in India for smartphones and in two years, one in four phones are expected to be bought online.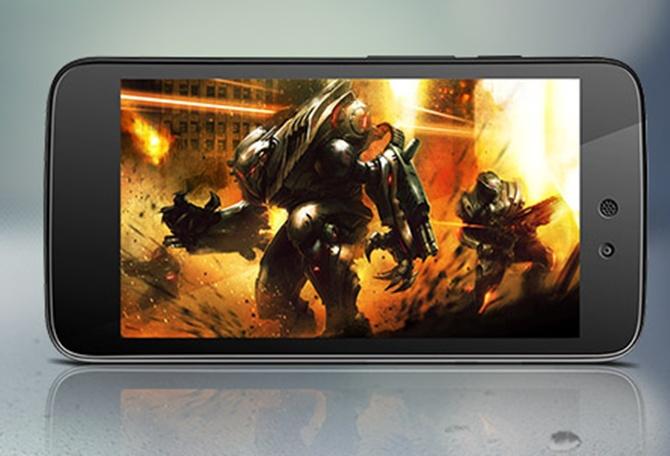 Google also said that Newstand, which provides digital version of newspapers and magazines, will come to India from tomorrow and has added 30 new Indian publications.
According to research firm IDC, smartphone sales in the country grew almost three-fold to over 44 million in 2013, buoyed by affordable devices made by local firms such as Micromax and Karbonn.
In the second quarter of 2014, 18.42 million smartphones were shipped in India. Though Samsung is the leader with a 29 per cent market share, Micromax (18 per cent), Karbonn (8 per cent) and LAVA (6 per cent) are close competitors.
Android One should be playing in the volume sweet spot of the India smartphone market, Mohammad Chowdhury, Leader Telecom at PwC India, said.
"This market will generate 80 million plus shipments this year and so there is a lot to play for," he added.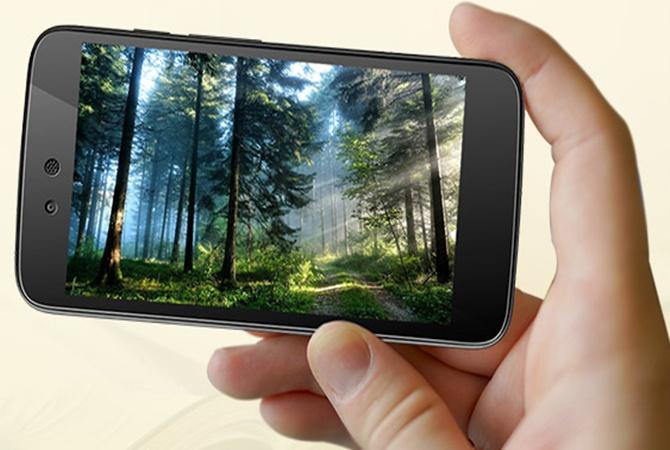 Any new smartphone player in India today has to offer a better user experience especially for video, and control features that allow users to cap data usage in the background through apps that otherwise keep running, Chowdhury said, adding if Android One phones can do this, there is a better chance to succeed.
While Android is the dominant operating system globally, other OS' like Windows and iOS (Apple) are also gaining traction. Also, newer platforms like Firefox and Tizen may emerge as strong challengers to Google's platform.
Google's attempts also hold importance as it aims to capture a larger share of the entry-level segment.
Last week, Firefox (in partnership with Spice and Intex) launched two new smartphones, priced below Rs 2,300, aimed at those looking to upgrade from feature phones to smartphones.