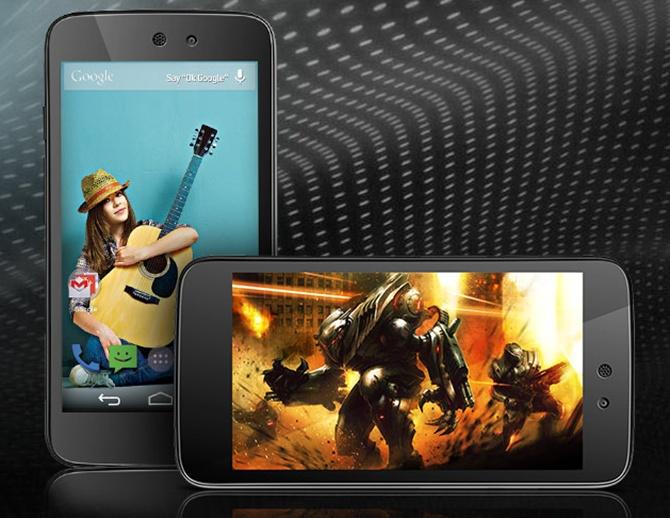 While none of the players revealed the actual sales figures of the Android One devices, its competitor Xiaomi claimed to have sold another batch of 40,000 Redmi 1S phones through a flash sale.
On Monday, Google flagged off its ambitious Android One project with a promise to provide quality user experience in the low-end smartphone segment.
However, the initial euphoria around the launch of Google's first project from India might not be sustainable.
To standardise the Android experience in that segment, Google has provided device manufacturers a menu of components which they can choose from to bundle the device. Given the wafer-thin margins and the price sensitivity of the market, Google's partners are likely to find it tough to adhere to the reference document, say experts.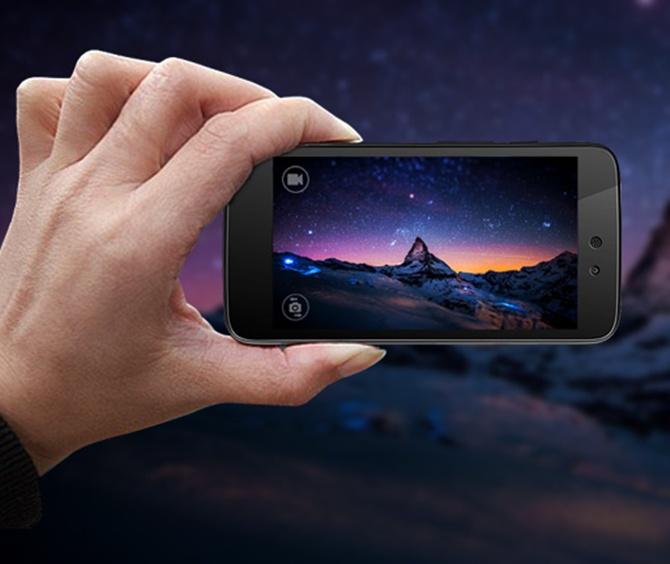 The devices launched by Spice, Micromax and Karbonn are priced at Rs 6,399 onwards.
However, in the recent past, several players such as Motorola and Chinese player Xiaomi have launched very competitive offerings in this price range.
In fact, one device partner of Google already plans to launch another Android One device in the Rs 5,000 price range with different specifications and software experience. Another device partner said it would launch the next set of variants around Android One in the first quarter of 2015, but it has lined up a slew of cheaper products (between Rs 3,000 and Rs 6,000) to capture the demand around Diwali.
Though these products will be based on Android operating system, they will be out of the Android One programme.
Under the Android One programme, device manufacturers will continue to use the latest Android software. However, to have better control over the ecosystem, Google has provided these manufacturers with a reference sheet of components that are the most compatible with Android software.
This has been done with the intention of making sure that the user experience is good since Google will be able to push the latest updates for its software and applications on these devices directly.
Android One devices are also better optimised for the local market since they support more Indian languages. However, it will be a while before more devices around Android One enter the market.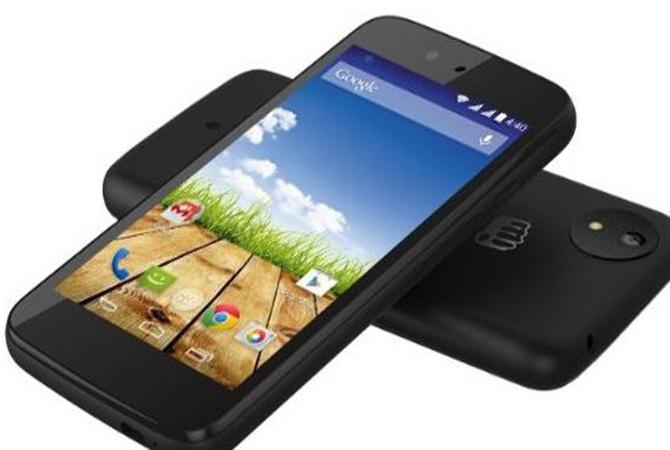 An official with a device manufacturing company said it would offer cheaper product based on Android One with different specifications, as "70-80 per cent of the smartphone market in the country is still hovering under Rs 5,000."
By the end of the year, the company will launch both a cheaper and a more expensive device on Android One.
The official cited above said the programme began with a slightly higher priced device because "Google wanted to follow certain specifications, which are best optimised for the Android experience."
The company will also include some "software base changes" to enhance the applications and services, but will take the consent of Google for it. "Around 90 per cent of the sales of smartphones are coming from the upgrade market; so, we want to cater to the entire spectrum," the person added.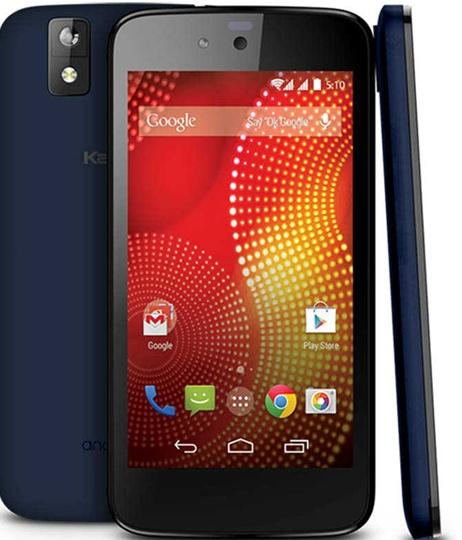 An official with another partner of Google was more optimistic when he said it would help enhance consumer experience and bring 'world-class devices' that could be a good alternative to Samsung and Apple at emerging market prices. "Android One is Sundar's (Pichai) pet project and we are all playing ball. We will see how it goes."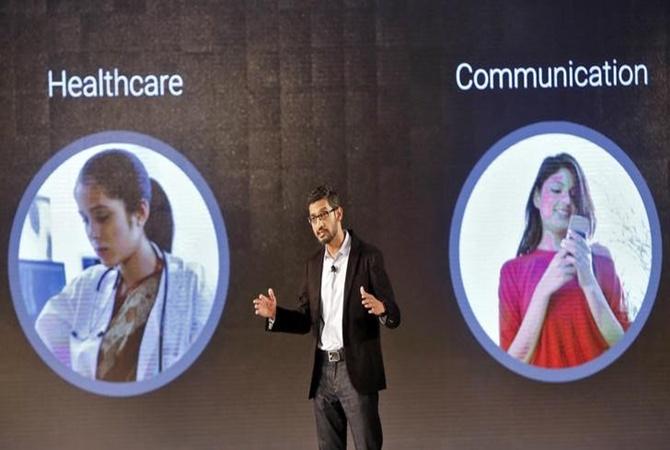 Image: Google's senior VP Sundar Pichai speaks during the launch of Android One phones in New Delhi. Photograph: Reuters
During his speech on Monday, Pichai, the Chennai-born senior vice-president of Google heading the Chrome, Android and Apps verticals, had said about four billion people in the world do not have access to the internet and one billion of them are in India. "Android One will help increase smartphone usage in India from 50 million people currently to 500 million."
Since most people in this segment might be using internet for the first time on their mobiles, user experience is important. According to Pichai, Google has tried to solve the hardware, software and connectivity issues through these devices.
While none of the players revealed the actual sales figures of the Android One devices, its competitor Xiaomi claimed to have sold another batch of 40,000 RedMi 1S phones through a flash sale on Tuesday.