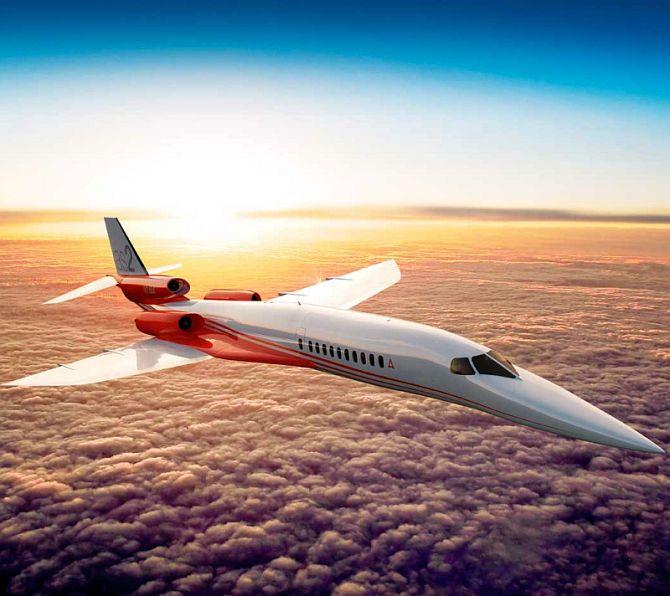 Photograph: Kind Courtesy, Aerion
While the supersonic aircraft Concorde is history, a US-based aeronautical engineering company is in the process or introducing business jets that will travel faster than the speed of sound.
Called as Aerion AS2, the plane is the product of more than a decade of research to make supersonic flight efficient and practical. According to reports, AS2 can start flying as early as 2021.
The AS2 will have a range of more than 5,450 statute miles (4,750 nautical miles). In simple terms AS2 would take nine hours to cover the distance that a the current planes do in 14 hours and a seven-hour flight will be reduced to mere four hours.
---
Cabin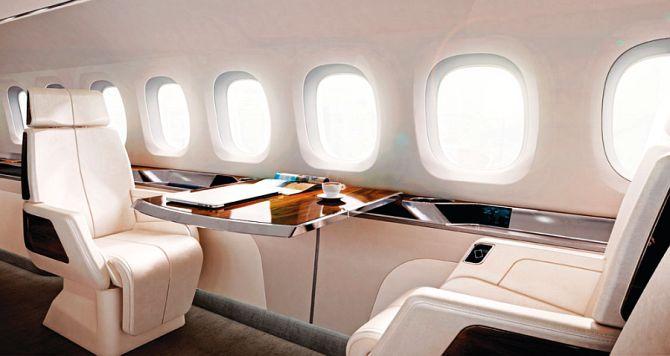 Photograph: Kind Courtesy, Aerion
The AS2's maximum cabin cross section is comparable to today's long-range jets. According to the current layout, it can accommodate up to 12 passengers in business class style configuration.
Cabin height is 6.2 feet and width is 7.3 feet, providing the broad-shouldered roominess of many of today's long-range jets.
The AS2 cabin will feature a two-lounge configuration. A typical layout includes a four-place club grouping of individual seats forward, plus four seats around a conference/dining table aft. And for an overnight flight, all seats can be berthed to comfortably sleep four passengers.
---
Efficient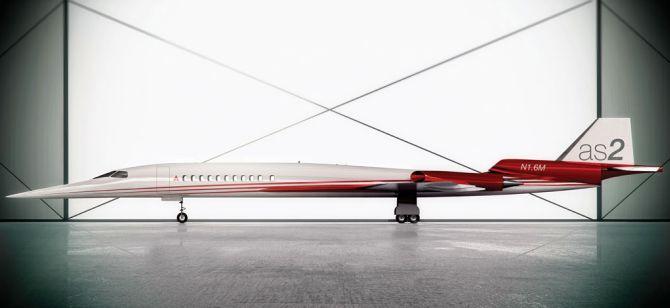 Photograph: Kind Courtesy, Aerion
While AS2 can fly at the speed of Mach 1.6 it achieves the same fuel efficiency as the aircraft today. This is quite innovative in comparison with the iconic Concorde which burned much more fuel at subsonic speeds.
The AS2 is also designed to operate from airports commonly used by business jets today and requires no specialised ground equipment.
Engines
The plane comes with a trijet configuration. Three engines improve runway performance and meet more stringent noise regulations.
---
Material used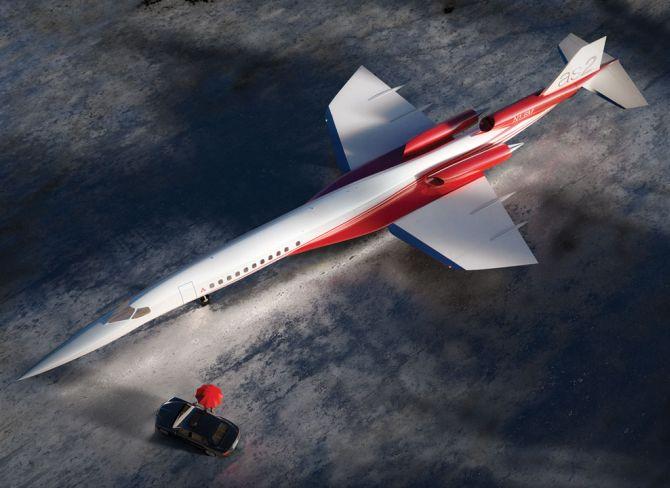 Photograph: Kind Courtesy, Aerion
The shape of the aircraft is new, but the materials throughout are widely used in aviation and well understood. The airframe is largely carbon fibre, found in primary structures on both military fighters and modern airliners.
To launch the AS2 on schedule, Airbus and Aerion have joined hands. Under the agreement, Airbus Group, through its Defence and Space Division, will provide technical and certification support, which will include the assignment of senior engineering staff to Aerion's expanding development organisation.