Maran's penchant for taking risks was visible last year again when he acquired Indian Premier League's Hyderabad cricket franchisee and named it Sun Risers.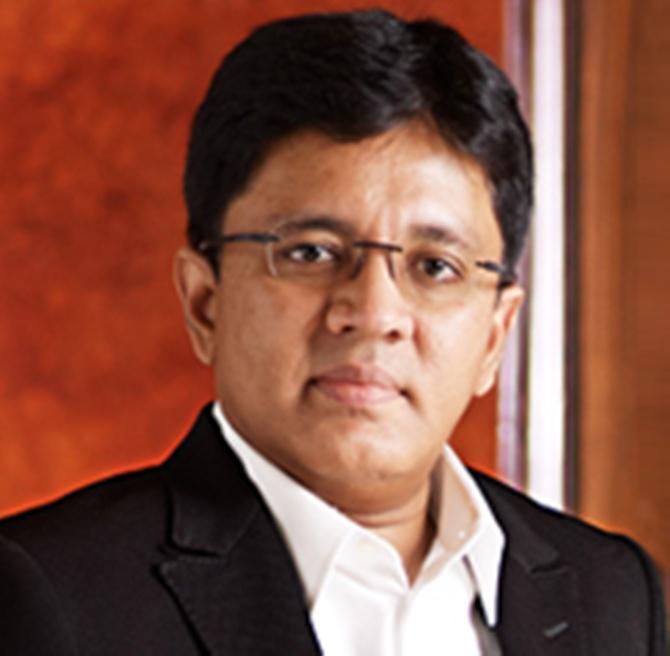 Image: Kalanithi Maran. Photograph: Courtesy, Sun TV Network
Media tycoon Kalanithi Maran, who has for years made news for paying himself and his wife the highest salaries in India, is now facing turbulent times.
SpiceJet, the budget airline that the 50-year-old chairman and managing director of Sun Group owns, is in trouble.

The cash-strapped airline has cancelled over 1,800 flights in December alone. It's revenues have plunged from Rs 14-15 crore to Rs 50 lakh a day. And with lenders playing tough, the airline is facing serious headwinds.
Maran acquired SpiceJet for Rs 750 crore (Rs 7.5 billion) in 2010 and, along with KAL Airways (also controlled by him), infused another Rs 550 crore (Rs 5.5 billion).
People asked him why he wanted to risk investing in a bleeding sector.
A close associate recalls having this conversation with "Kala" (as Maran is called by people close to him) and his reply was that the worst was over and that from now on, the industry would only grow.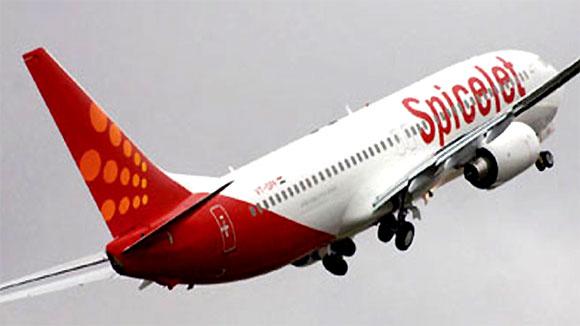 Image: SpiceJet in deep trouble. Photograph: Reuters
Within a year, the industry bounced back and SpiceJet made profit for one year. But the high fuel cost and competition soon forced the airline to start offering huge discounts, thus bringing its profits down.
Kalanithi, whose name means "treasure trove" in Sanskrit, is often referred to as Chanakya in the business circles of south India.
"He is a man of few words and his predictions, whether in business or in personal life, tend to come true," says the associate.

With SpiceJet, however, he seems to have gone wrong. At Rs 6,356 crore (Rs 63.56 billion), the airline's revenue in 2013-14 was higher than in 2012-13, but it reported a loss of Rs 1,003 crore (Rs 10.03 billion).

With its dues to the Airports Authority of India and oil companies mounting, SpiceJet was refused fuel and on Wednesday morning, its flights were grounded. But after the airline rustled up some cash, its planes were back in the sky by 4 pm.
Those in the know say Maran is getting tired of bailing the airline out and might not do so indefinitely.

On Wednesday, Sun Group's Chief Financial Officer S L Narayanan said in an interview to Reuters ,"We do not have the liquidity to invest large sums at this time."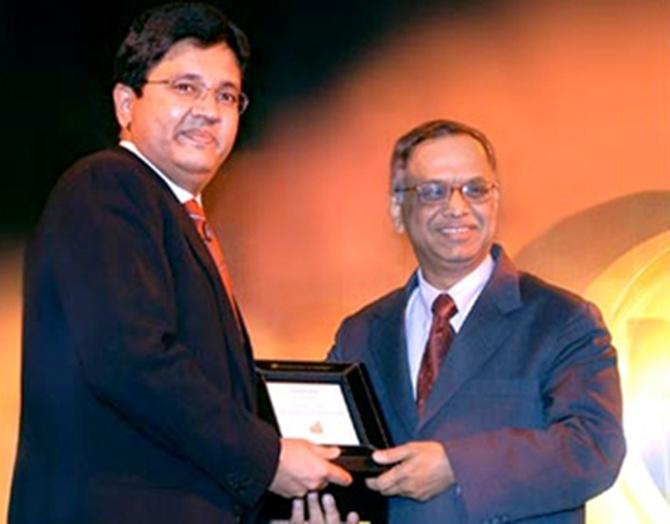 Image: Kalanithi Maran receives the award for Outstanding Businessman in Entertainment and Information Sector in 2004 from Narayana Murthy. Photograph: Courtesy, Sun TV Network
Sources say it's not as though it will be tough for Maran to pay the dues that SpiceJet owes. Maran owns a 75 per cent stake in the publicly-listed Sun TV Network, which has an estimated market capitalisation of Rs 13,548 crore (Rs 135.48 billion).

That means the value of Maran's shares is over Rs 9,900 crore (Rs 99 billion). All he needs to do is sell a fraction of his shareholding to pay back the overdue believed to be around Rs 2,000 crore (Rs 20 billion).

Sun TV also had revenues of Rs 2,097 crore (Rs 20.97 billion) and profit of Rs 717 crore (Rs 7.17 billion) in 2013-14. Maran is ranked by Forbes as the 38rd richest person in India with a net worth of around $2.3 billion (as of September 2014).
But the question is: how long can he keep bailing out the loss-making airline? The low-cost carrier has been scouting for investors for over six months but has made no headway.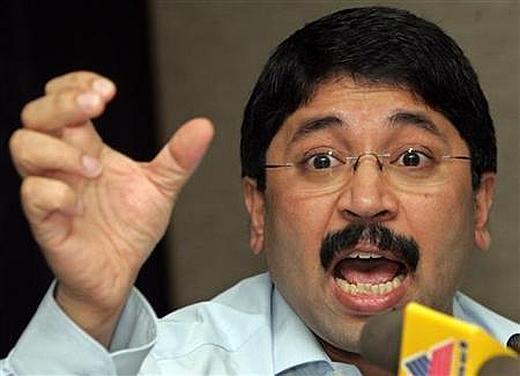 Image: Dayanidhi Maran. Photograph: Reuters
Trouble has been brewing elsewhere too. On September 11, the Central Bureau of Investigation had told the court that former telecom minister Dayanidhi Maran (Kalanithi's brother) had "pressurised" and "forced" Chennai-based telecom promoter C Sivasankaran to sell his stakes in Aircel and two subsidiary firms to Malaysian firm Maxis Group in 2006.

The Malaysian firm was allegedly favoured by Dayanidhi Maran and granted licence within six months after the takeover of Aircel, it was reported. The firm then invested in Sun Group's DTH business, Sun Direct, which was also named by CBI in the charge-sheet.
The controversy around the Aircel-Maxis deal impacted Sun TV's stock price which fell to Rs 307 in October, though it later gained. Meanwhile, according to IDFC Securities, Sun TV's all-India market share has almost halved in five years.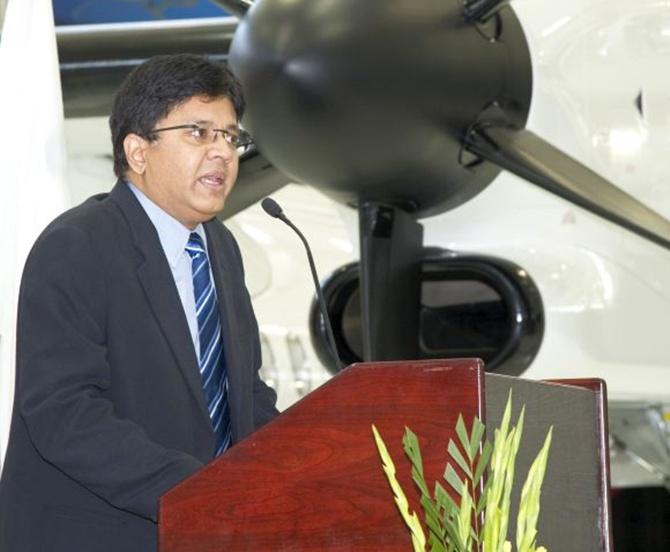 ImageKalanithi Maran. Photograph: Courtesy, Bombardier
While it retains the top slot in Tamil Nadu, it has lost share in Andhra and Karnataka.
Is the attack on the Marans politically motivated? When he was in Loyola College, Chennai, Maran was the student union leader. But that's as far as he has gone in active politics. "I have no inclination or interest in politics. I only observe politics," he told Outlook in 2000. Yet, politics and business have gone hand in hand for him.
Maran's penchant for taking risks was visible last year again when he acquired Indian Premier League's Hyderabad cricket franchisee and named it Sun Risers. This was at a time when six of the nine franchise owners were struggling to break even.