While the Tata Group is India's largest conglomerate, the Wadia Group is also one of the oldest corporate houses in India.
It will be no exageration to say that Godrej is one of the most trusted brands in India.
These corporates were started by Parsi entrepreneurs ages ago and even today their successors continue the legacy by running these business houses in the most ethical way, reports Shaheen Mansuri/Rediff.com.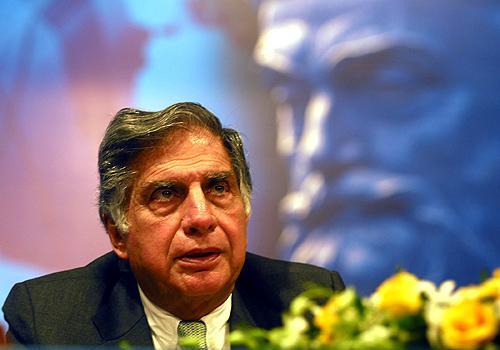 Image: Ratan Tata, chairman Ameritus, Tata Sons took over the reins of the Tata Group in 1991. Photograph: Sahil Salvi
The Parsi community in India and world over is known for maintaining its distinct customs, traditions and ethnic identity.
However, to our dismay, the dwindling Parsi population in India is a grave concern not only for the society but also for India Inc.
Today, the strength of the Parsi community is only 69,000 in India's over one billion population. Latest government data reveals the population has declined around 39 per cent in the past 60 years.
This is an alarming situation and the Parsi community has hence launched a 'Jiyo Parsi' campaign to encourage Parsi youth to get married and have children to stem the decline.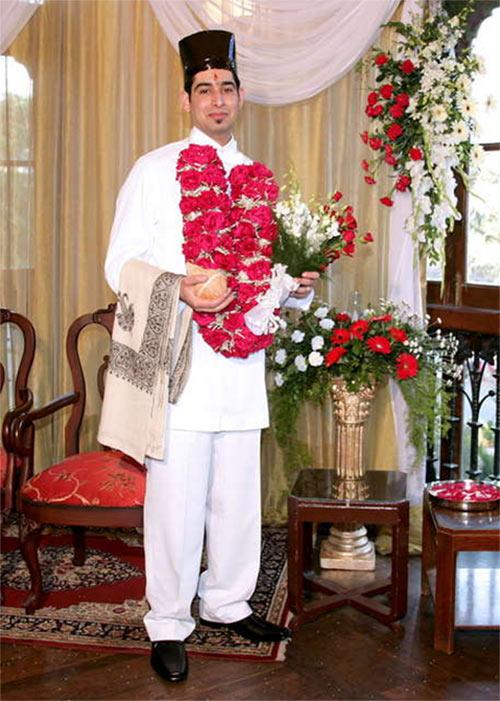 Image: A Parsi groom. Photograph: Courtesy, Creative Commons
The campaign is launched after a survey conducted by the National Commission of Minorities, Parzor Foundation and Tata Institute of Social Sciences revealed reasons like late and non marriages, divorces, fertility decline, marriages outside the community as root causes for the decline in the Parsi population.
Through this awareness campaign, volunteers will not only spread awareness on the importance of preserving the community but will also provide financial assistance of upto Rs 5,00,000 to married couples who want to conceive a child.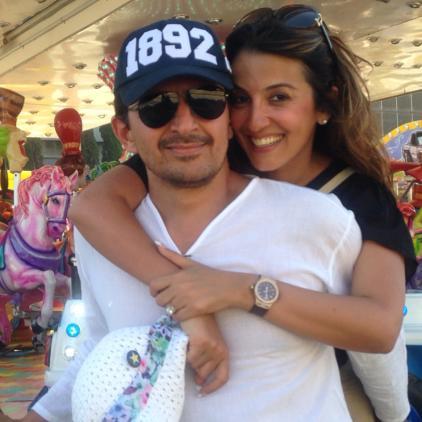 Image: Actress Perizad Zorabian with her husband. Photograph: Perizaad Zorabian/Facebook
Actress and entrepreneur, Perizaad Zorabian who is also the brand ambassador of the 'Jiyo Parsi' campaign says, " India has down-to-earth industrialists like Ratan Tata, Nusli Wadia and Adi Godrej who have taken ahead the corporate legacy of their forefathers by running successful conglomerates like the Tata, Wadia and the Godrej groups with the highest level of ethics and corporate governance."
"These business houses have not only made India proud globally due to their vision, and ethics, but have also always given back to the society a major chunk of their wealth to uplift the poor."
Zorabian runs her family-owned poultry business under the brand name -- Zorabian Chicken which she says is growing at a fast pace.
"The Parsi community has taken big strides in the corporate world decades ago when the Indian economy was still at nascent growth phase," she says.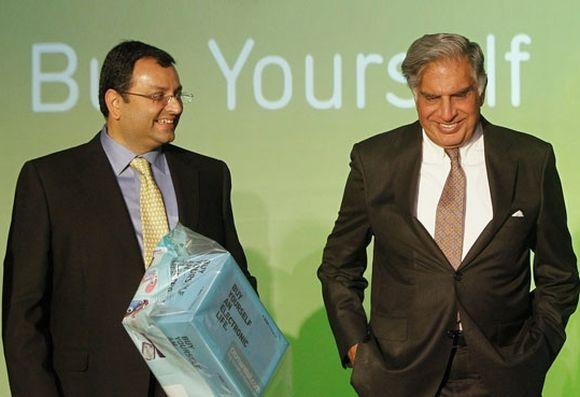 Image: Chairman Ameritus Ratan Tata (R) and Tata Group Chairman Cyrus Mistry attend the launch of a new website for tech superstore Croma in Mumbai. Photographs: Vivek Prakash/Reuters
Zorabian tells Rediff.com, "The Parsi community needs to take the legacy of the Tata's and alike corporates ahead. When Cyrus Mistry took over the reins of the over $100 billion Tata Group in 2012, the corporate world knew he was a perfect successor to Tata. We are a small but an amazingly successful community in all spheres of life."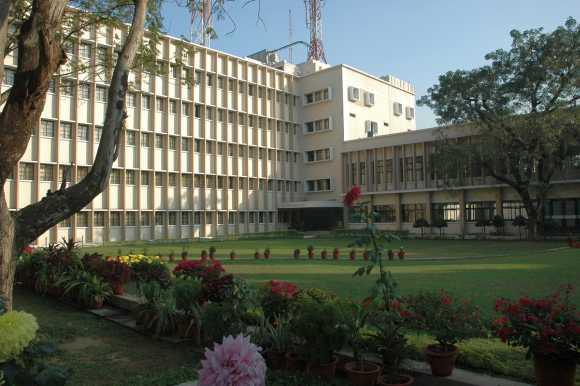 Image:XLRI, Jamshedpur. Photograph: Rediff archives
She further gave an instance of how the Tata Group transformed Jamshedpur into a world class commercial hub which is the first planned industrial city in India and was founded by the late Jamshedji Nusserwanji Tata.
The group will keep up the tradition of their founding fathers who envisioned Jamshedpur 100 years ago, says Zorabian.
Another eminent personality, Boman Irani, CMD, Rustomjee Developers gave an instance of how corporates and financial sectors trust the community.
He tells rediff.com that few years back his firm Yezdi closed down, yet banks and investors funded him for his new venture just because he was a Parsi.
"Investors had this belief that Parsis are honest and would never deceive anyone," Irani said.
Today, brand Rustomjee carries that same trust and faith which for me is our greatest asset. Its thoughtful—Its Rustomjee; that our brands tagline. It summarises what a Parsi is all about.
Dr Shernaz Cama, honorary director at UNESCO, Parzor Project says, "The Parsi community has always been the first to start working with factories run by the East India Company in south Gujarat way back in late 1800's. Our ancestors like the Dadabhai Pestonji Wadia is still considered to be one of the greatest merchants of his time."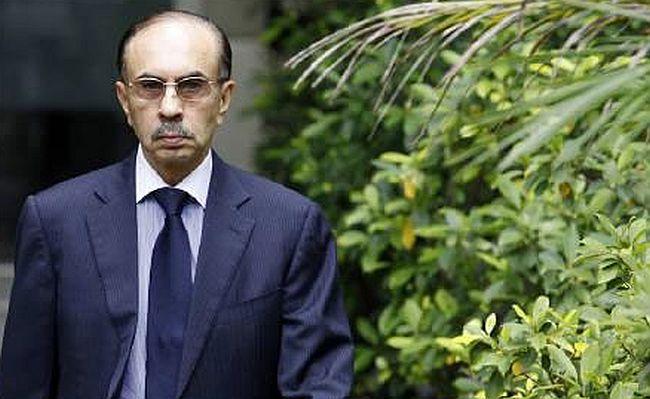 Image: Adi Godrej, chairman, Godrej Group. Photograph: Danish Siddiqui/Reuters
She also gave the example of Ardeshir Godrej and Phirojsha Godrej, founders of the Godrej Group for being remembered for their business vision.
The Godrej's began operations as a small locks manufacturing firm in 1897 and today the firm has grown to become a $12 billion company with interests in real estate, consumber products, engineering and agro products under the able leadership of Adi Godrej.
Also, economist Ardeshir Darabshaw Shroff, is highly regarded among academicians world over even today, Cama adds.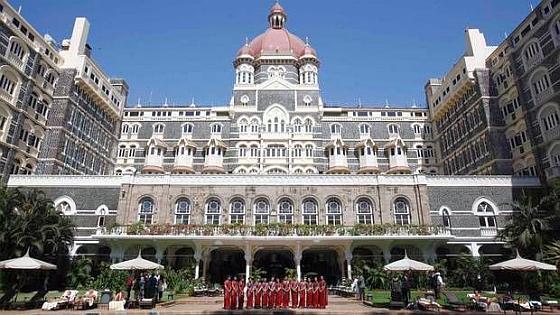 Image: The Taj Mahal Palace Hotel in Mumbai. Photograph: Vivek Prakash/Reuters
And the most significant instance is that of the Taj Mahal Palace built by the Tata Group founder Jamsetji Nusserwanji Tata in 1903.
The iconic hotel has been host to many dignitaries from across the globe and it will be no exaggeration to say it is the favourite hotel for global leaders who visit India, Cama further says.
"Parsis are a progressive close-knit community and like to move ahead with the support of each other," says Cama assertively.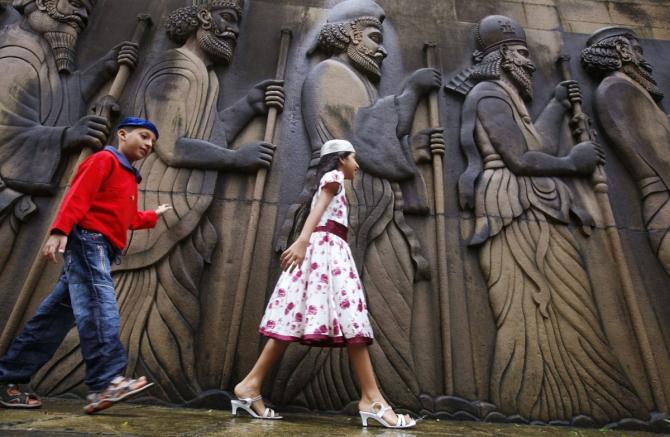 Image: Parsi children touch the walls of a Parsi fire temple featuring life-size carvings of ancient priests during the Parsi new year day in Mumbai. Photograph: Danish Siddiqui/Reuters
Sam Balsara, chairman and managing director, Madison tells Rediff.com, " The community has contributed significantly to the economic growth of the country.
Be it science and technology, civil and defence services, Parsis have made their mark in almost all fields. We have to take the legacy forward in the same way our forefathers did."
He further says, ever since our predecessors fled to India from Iran to escape persecution by the Muslim rulers years ago, we have dissolved like sugar in milk in the country. Take any business house run by the Parsis, they adhere to the best business practices. " The community is capable of creating more business visionaries in which India can always take pride in," Balsara adds.